---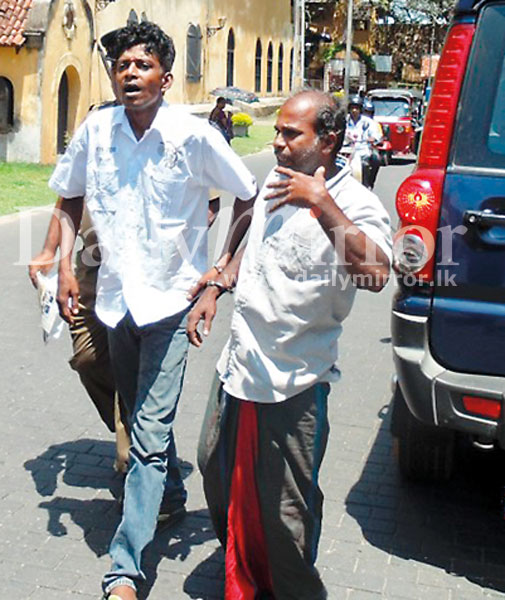 Two of the suspects arrested by the police in connection with the killing of an eagle in an inhumane manner were ordered to be remanded till March 24 by the Galle Additional Magistrate Kesara Samaradiwakara today.
Habaraduwa Police arrested the suspects aged 40 at Kaduruduwa in Galle on Wednesday night under the Flora and Fauna Protection Ordinance, police said.
Initial investigations have revealed that the incident had occurred close to the Pabagala Bridge in the Habaraduwa police area.
A photograph of some men attempting to kill an eagle in an inhumane manner after peeling off its skin and cutting off its legs went viral on social media and news websites recently.
Wild life protection organizations charged that the suspects in the picture were engaged in this inhumane act as a hobby.
They said the eagle could be a sea eagle which was an endangered and protected species and could not be killed or sold.
Earlier, the Wild Life Department had also requested IGP N.K. Illangakoon to immediately arrest the suspects involved in the cruel killing of an eagle in Galle.
Police suspect that four more suspects involved in the incident may have fled the area and the Habaraduwa police had deployed a team to arrest them.(DS)