---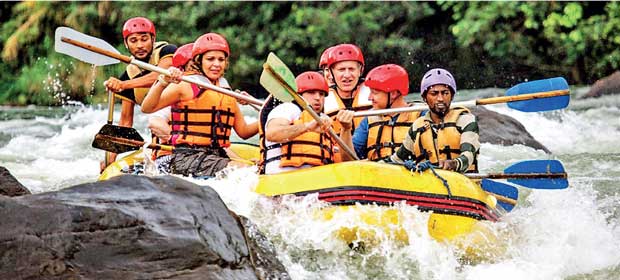 Sri Lanka is placing its name on the global map as a sought after destination by various international news feature reviews, as Eurasia review mentioned Sri Lanka as the most sought after destination in Asia with reference to the 2018 Virtuoso Luxe–Australian report.

According to the Virtuoso Report Sri Lanka is becoming one of the most popular global destinations and emerging destinations from the key findings of the 2018 Virtuoso Luxe–Australian edition report. Sri Lanka Tourism has reaped the fruits of its effort to promote Sri Lanka across the globe by winning several awards as an upcoming destination this year, as Asia's leading adventure tourism destination, Asia's leading destination at the World Travel Awards, becoming the best long-haul destination at the family traveler awards held in UK, and also was voted as finalist for culture and holiday destination category at the travel bulletin star awards which was held recently in London.

These were a few of the endorsements which Sri Lanka won for its holiday friendly atmosphere in par with the ongoing peace process in the country, declaring the country as a safe country to travel. Sri Lanka has also been featured on the National Geographic channel, Lonely Planet and many other international channels and also on social media platforms.

Eurasia review is a news and analysis journal which is wide spread over several continents including South Asia, Europe and Latin America, Russia, and North Africa. It covers news, business, social, entertainment and environmental stories from across the globe. Being featured in International news journals as these certainly gives Sri Lanka a global recognition as a traveler friendly destination which has so much to offer and explore.