---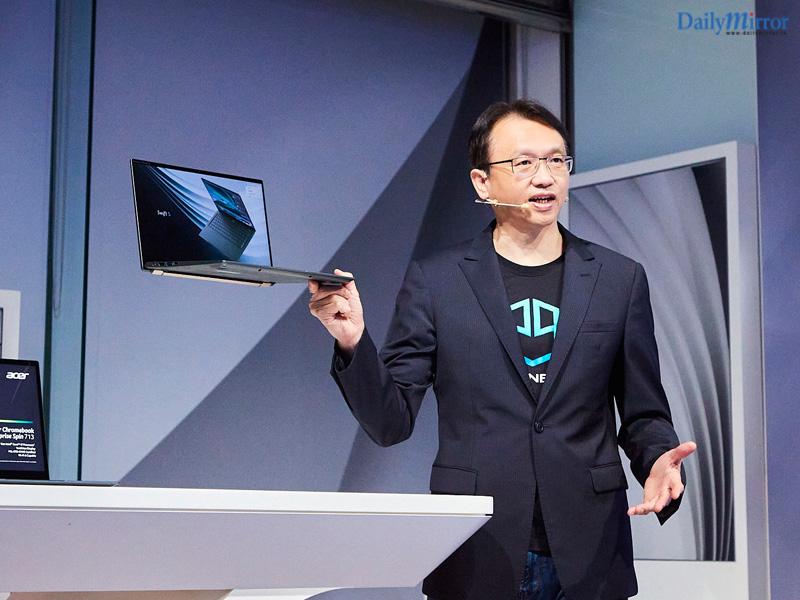 -
Annual global press conference held online via Taipei Taiwan
-
Event titled Rock, Paper, Scissors represented different product lines
-
New products designed for education, gaming and creative uses
Acer announced the launch of its new suite of premium notebooks, desktops, and monitors at the recently held Next@Acer virtual press conference from Taipei, Taiwan. The newest lineup included devices for education and industrial uses as well as a range of devices for the gaming and creative sector. As one of the largest and top five PC vendors worldwide by shipments (per IDC and Gartner numbers, respectively), Acer already sells a range of "value" PCs - commodity systems that offer good specs for the price, thriving in the gaming and education markets, where performance and sturdiness matter.
The Acer lineup of consumer and business Chromebooks includes the new stylish Acer Chromebook Spin 713 (CP713-2W) and Acer Chromebook Enterprise Spin 713, featuring 10th Gen Intel® Core™ commercial processors that deliver the latest in connectivity, productivity, performance and platform stability, designed to enable the superior productivity and performance that businesses need when working in the cloud. It brings together cutting-edge hardware, specs and design with the speed, security and simplicity that Chrome OS is known for. Part of Intel's Project Athena innovation program, the new Acer Chromebook Spin 713 is powered by the latest 10th Gen Intel® Core™ processors that offer first-rate performance and battery life. In addition, its 2K 13.5-inch VertiView display features a productivity-boosting 3:2 aspect ratio, creating extra vertical space and reducing scrolling.
The Acer Enduro is a new line of rugged notebooks and tablets specially designed to provide the durability, portability and performance needed by professionals working in the field. First responders and industrial manufacturing workers will find the Acer Enduro N7 to be a reliable companion, while event producers and outdoor hobbyists will appreciate the thin-and-light yet durable Enduro N3. A series of Enduro tablets are also available for retail, warehouse and manufacturing usage scenarios.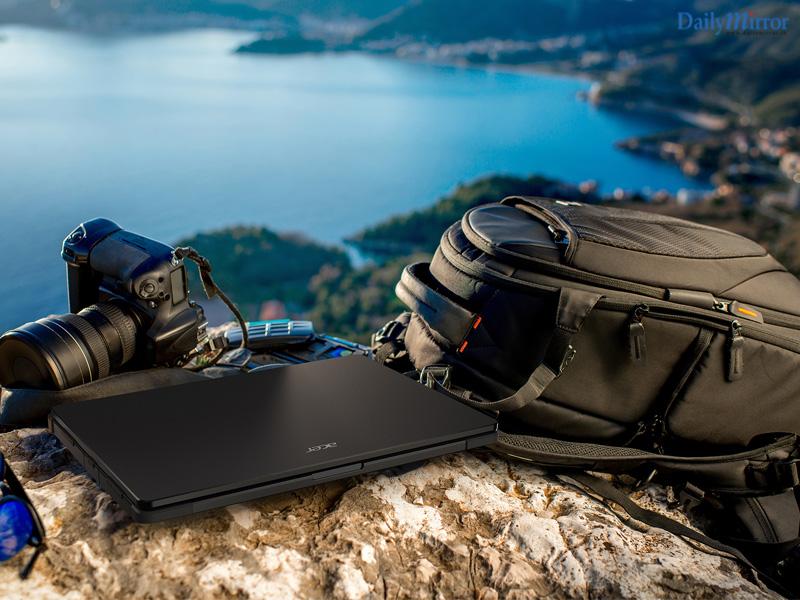 Acer also announced significant new updates to four of its popular gaming notebooks: the Predator Helios 700, Predator Helios 300, Predator Triton 300 and Nitro 7. These new refreshed models bring exciting updates across the board, giving gamers of all levels and types something to look forward to.
"Our latest gaming line-up is outfitted with some of the most innovative and powerful technologies available today," said Acer CEO Jason Chen. "As a leader in the gaming industry, we strive to help gamers gain an advantage over their opponents with robust, feature-rich systems and devices that push the boundaries of performance, ease of use and comfort."
Included in the lineup is the ConceptD Notebook Series which includes a variety of devices to suit the creative needs of professionals across the board from design students and YouTube enthusiasts to CAD designers, video editors, illustrators and animators. The ConceptD 3 Ezel convertible notebook is for creators on the move, the powerful ConceptD 100 desktop for content creators who work in small businesses and creative studios, and a trio of ConceptD monitors such as the ConceptD CP5, the ConceptD CP3 and the ConceptD CM3 for computer graphics professionals.
The notebook lines now include the latest 10th Gen Intel® Core™ H-series processors for desktop-caliber performance that can be taken anywhere. NVIDIA® GeForce RTX 2080 SUPER™ or RTX 2070 SUPER GPUs deliver the performance needed to drive fast displays with high refresh rates for blur-free seamless visuals in even the most demanding of AAA games. To keep the notebooks operating at peak performance and optimal temperatures, Acer has equipped the notebooks with enhanced thermal designs, new cooling technologies and additional heat pipes.
Offering a new take on the new Swift 5 notebook is better productivity, powerful yet light enough to be carried around throughout the day. The ultraportable device is a beacon of both design and performance, sporting a professional aesthetic that is backed up by impressive functionality. This year's model features ultra-narrow bezels that allow for a 90% screen-to-body ratio, a touchscreen with Antimicrobial Corning® Gorilla® Glass and new colors, such as mist green.