---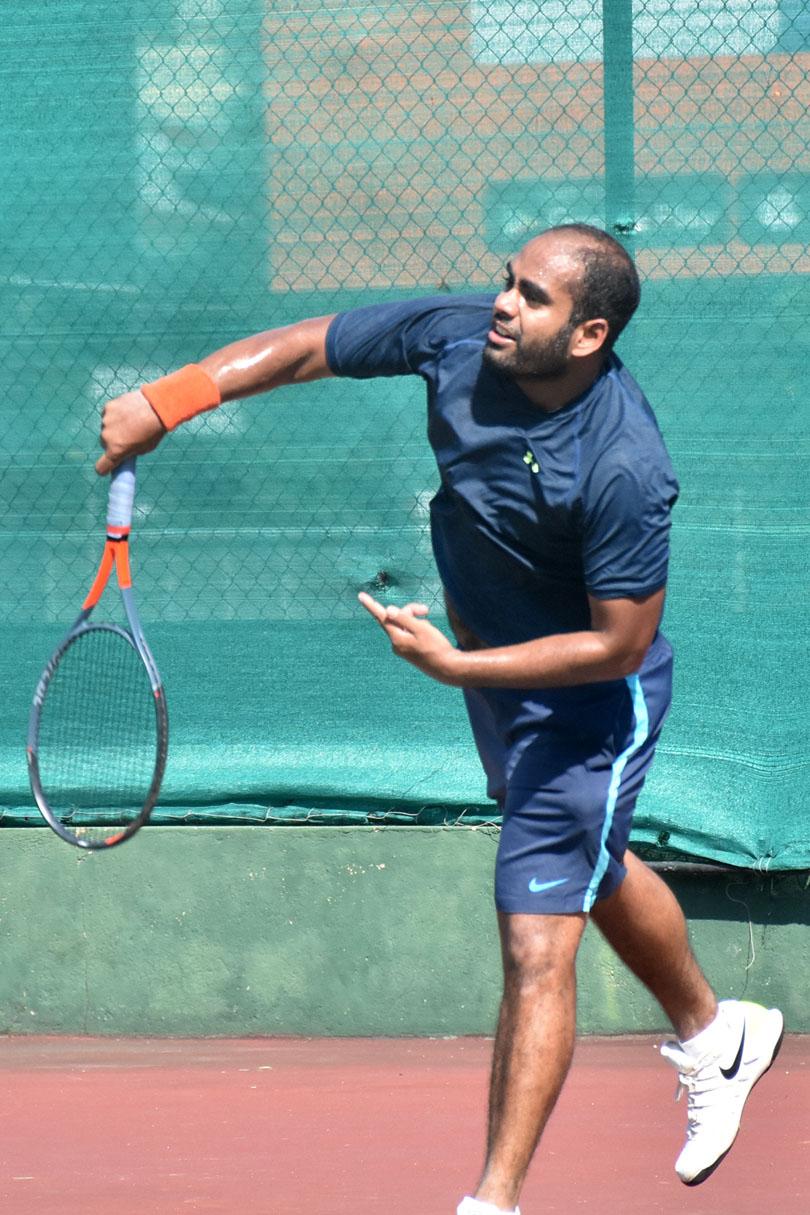 Sharmal Dissanayake
---
By M. Shamil Amit
Top seed Sharmal Dissanayake along with second seed Yasitha de Silva and seventh seed Chathruya Nilaweera advanced to the Men's Singles semi-finals of the 105th National Tennis Championships by recording victorious in their respective quarter-finals played at the SLTA Courts in Green Path today.
Sharmal secured an easy 6-2, 6-3 win over Kavisha Ratnayake while Yasitha and Chathurya had the better of Dhilvin Herath and Vibuda Wiejabandara.
Meanwhile, in the Women's Singles, all favourites including Anika Seneviratne, Janali Manamperi, Savini Jayasuriya, Oneli Perera, Tuvini de Alwis, Hasali Gajaba, Vonara de Alwis, and Nishika Vivekandan qualified to play in the quarter-finals by winning their respective third round matches.
Results:
Men's Singles (Quarter-finals): Sharmal Dissanayake beat Kavisha Ratnayake 6-2, 6-3. Chathurya Nilaweera beat Vibuda Wijebandara 7-6(4), 7-6(3). Yasitha de Silva beat Dhilvan Herath 6-2, 6-1.
Women's Singles (Third round): Anika Seneviratne beat Dinethya Dharmaratne 6-0, 6-1. Oneli Perera beat Neyara Weerawansa 4-6, 6-3, 10-5. Hasali Gajaba beat Sethmi Sumanaweera 6-4, 6-1. Nishika Vivekanandan beat Alana Seneviratne 5-6, 6-4, 10-7. Janali Manamperi beat Yasodara Koralage 6-0, 6-0.