---
By Harsha Amarasinghe and Sandun Kodithuwakku
Dharamaraja College Kandy would look to lay the foundation for a 'championship winning' future during the course of the ongoing Inter-School League Rugby Tournament this year.
According to the head coach Lasintha de Costa, the Rajans would have a formidable squad in the next two to three years with the new generation of the school set to get some exposure during the ongoing season.
"This side could do very well in the next two to three years because we will have a lot of these players available for the next three years. Especially after fourteen first team members left last year, it's important for these players to get the experience at this level," Lasintha told Daily Mirror.
The former Sri Lanka centre also stated that staying up in the 'A' division is their priority.
"We have to win three games in the group stages which allows the team to stay in the 'A' division. This is our major target because if we could stay in the 'A' division, we will have a chance of winning the championship in future," added the former CR back.
A product of Isipathana College, Lasintha had a pretty successful career as a utility back. He however, believes that his team's strength would be the pack.
"Our strength would be the pack because all the eight players we have in the pack carry the ball forward very well and all our structures and plans are heavily involved with forwards. So I hope they can deliver some good results," said Lasintha.
Captain Vishal Jude on the other hand perfectly understands the responsibility of a leader.
"I was the vice captain at under-16 and this year I was given the captaincy of the first XV which is an honour. I understand that being the captain of a team like this is a huge responsibility because there is a lot of an expectation, but I am sure I could guide the team forward," the dynamic centre stated.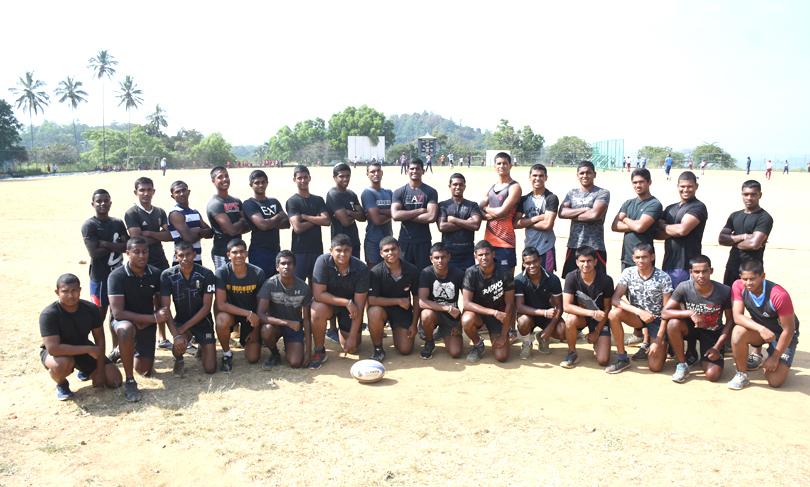 Daily Mirror Predictions:
Dharmaraja College would be in a battle to survive this season and as the head coach mentioned they have to win three matches to remain in the top four. They would probably beat Vidyartha but, the four games against the Colombo schools could be difficult for them. Rajans should finish fifth in their Group B.