---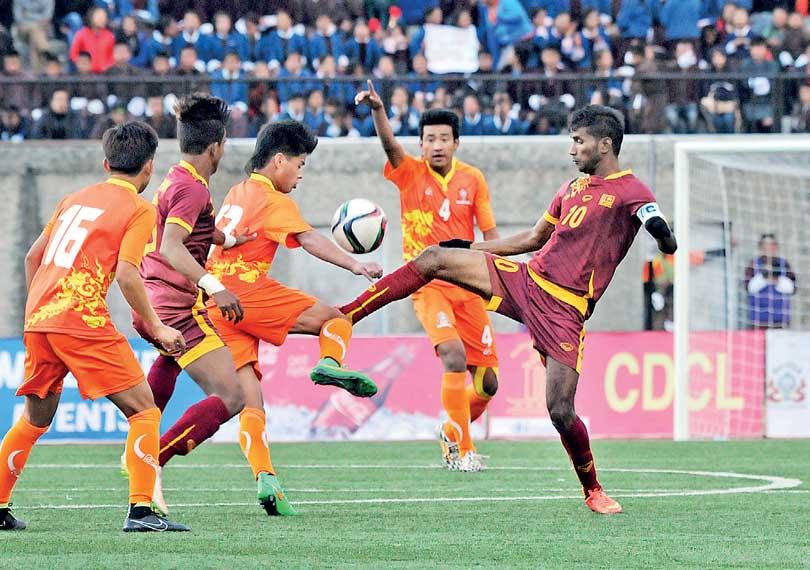 Sri Lanka's first goal will be preparation for World Cup qualifiers
(File photo)
By Susil Premalal
The Football Federation of Sri Lanka (FFSL) has decided to commence national pool training on June 22.
Following the guidelines on the safe return to sports training formulated by the Health Ministry and Sports Ministry, this will be the first sport to recommence national pool training since the coronavirus outbreak.

Initially 18 out of the 25-member national pool will be called for PCR testing following which they will be camped at the Baddegana Sports Complex for residential training, FFSL general secretary Jaswar Umar told the 'Daily Mirror' yesterday.

The newly appointed head coach Bosnian-born Amir Alagic could not work with the national pool for the last three months since it was disbanded and players returned home following the viral outbreak.

FFSL president Anura de Silva chaired a meeting at Football House on Thursday on how to resume national pool training. It was attended by FFSL general secretary Jaswar Umar, FFSL medical committee chairman Dr Manil Fernando, national team manager Hurley Silveira and FFSL women's committee chairperson Shalika Ranaweera.
It was decided to conduct national pool training at the Baddegana Sports Complex and follow health guidelines in the accommodation for the players.

Head coach Alagic has proposed that when national pool training resumes on June 22, the players will follow a cycle of 17 days training followed by a break for four days. This training schedule will be followed till December 31.
Sri Lanka's first goal is the 2022 Qatar FIFA World Cup Asia qualifiers which has been postponed indefinitely. Sri Lanka are scheduled to play South Korea, North Korea and Bahrain. These three matches are likely to played next January or February, according to sources.

The next target of the FFSL is the SAFF (South Asian Football Federation) Championship).This tournament was scheduled to be held from September 6 to 16 in Bangladesh but has been postponed indefinitely. It is expected to be held in September or October next year.

Meanwhile, the FFSL also hopes to host one or two friendly matches against Asian countries if the health situation in the country improves.