When a committee was appointed by the Big Boss to prevent the spread of the Coronavirus, the medics' trade union had also assured their ready co-operation.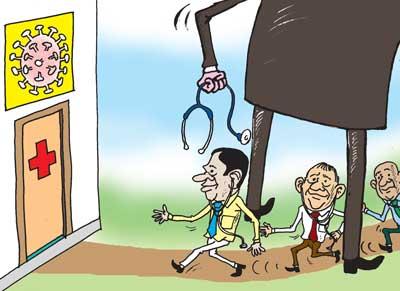 However, when the committee got down to business, no doctor had come forward to put his shoulder to the wheel.

Finally, the top team member in charge of the subject had intervened to secure the involvement of some doctors and several doctors had volunteered to co-operate in response to the top team member's appeal.

Meanwhile, the medics' trade union had rushed to claim the credit saying that the union granted permission for their involvement in the task. However, the volunteer-doctors had dismissed the claim saying: "Why should we obtain permission from the union?"