A political high-up in the upcountry estate sector who had been a critic of the Pohottuwa government has suddenly become an admirer of the new government and the Big Boss, they say.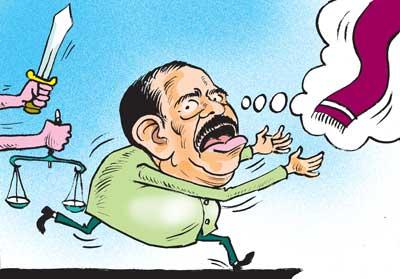 Those looking for the cause for the estate sector politico's sudden turnaround, some observers had first thought that he may have planned to change his political direction given the unceasing crisis bedevilling the Green party which provides the leadership to their alliance.

However, those going deeper into the matter had discovered that the man is involved in a case which is a typical parallel to the controversial high rent-building at Rajagiriya acquired by the Agriculture Ministry of the previous government.

The other building in question located at Dharmapala Mawatha had been taken on a monthly rent of a hefty Rs. 200 million! A massive advance too had been paid to the owner of the building.

Now that the general audit and Police sleuths have begun investigating the deal, the politico involved in it has begun singing the praise of the new government and the Big Boss, they say