A group of Green stalwarts who met behind locked doors at a high-end hotel in the upcountry the other day had shared grave misgivings about their getting due recognition by the party hierarchy at the upcoming general poll.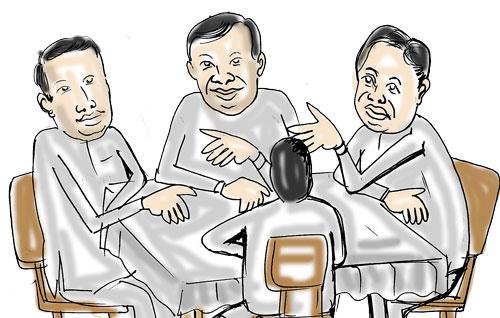 Rumours making rounds about a move to field some 'outsiders' on the district list at their expense had nettled and ruffled these Green stalwarts. And they had held this powwow to decide on a course of action they should embark on in the event of the rumour coming true.

The group at the conclusion of the discussion had decided to make a strong joint written protest if a move was made to give nominations to 'outsiders' as rumoured, they say.