Green Diyawanna members are reportedly joining the Punchi Dasa-led alliance in droves. Most of them are said to be planning to make the alliance their new political haven.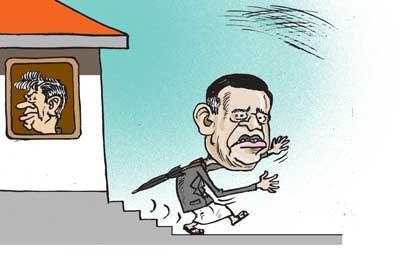 However, those close to the leader are said to be urging those keen on joining the alliance individually not to be in a hurry as they all could join it as a party.

Meanwhile, the former secretarial one who took over the task of building a bridge of understanding between the party leader and Punchi Dasa had got an earful from an exasperated leader. The leader had told the peacemaker point-blank: "I can look after my party. You mind your own business."

And that had marked the end of his peace mission!