The Green backbenchers maintain that several persons who appeared on the campaign stage for Punchi Dasa were responsible for the latter's defeat.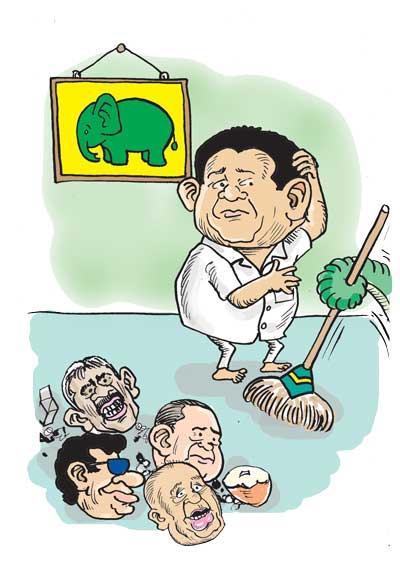 In fact, they have drawn up a list of the names of 'Jonahs' and the name of onetime confidant of the new Number Two who recently turned against the royal family heads the list, they say.

Gemunu from Kelaniya and Marshall are also on the 'Jonah list'. The venom they spewed out from the campaign stage went against Punchi Dasa, say these backbenchers.

They also blame former designer for alienating the Sinhala Buddhist vote.

They have appealed to Punchi Dasa to give the leadership to the general poll campaign ahead after throwing the Jonahs overboard.

Punchi Dasa is yet to make a response, they say.