A majority of employees from a minority community appointed to the main hospital in the central province on the recommendation of a former political authority are said to be busy making a fast buck as tuk-tuk drivers neglecting their duties.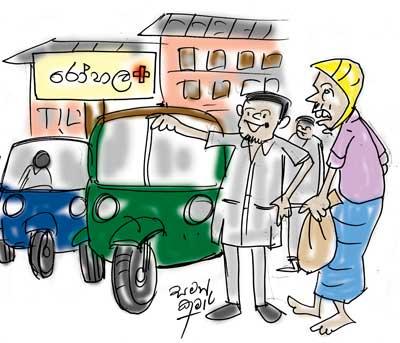 The hospital authorities have turned a blind eye to this situation.

The main job of these tuk-tuk driver-employees is providing transport back home to the indoor patients who are daily discharged from the hospital after recovery. They have declared the hospital premises out of bounds of the outside tuk-tuk drivers, they say.