This white-collar high-up, a buddy of a former political authority in a gem-rich area had to quit his high position with the regime change.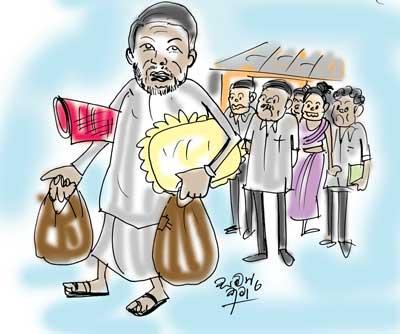 He had the other day called at his office to say good-bye to his staff, but he had the shock of his life when the employees had started greeting him with boos.

Taken aback by this unexpected 'reception', the high-up had rushed back to his vehicle and sped away.

The employees had later thrown food leftovers and other muck at the vehicles used by the high-up's subordinates who were not quick enough to flee the scene.

The high-up while in office had been running around with various political authorities neglecting his duties, they say.