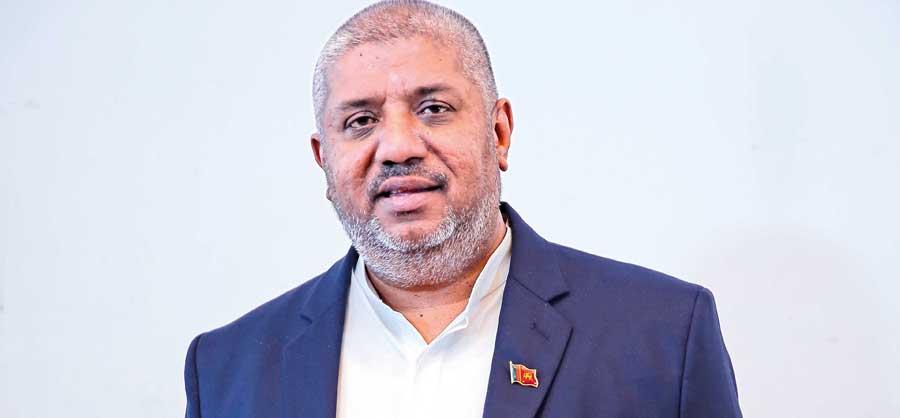 M. S. H. Mohamed, who initiated the Fight Cancer Team, will be contesting under the United National Party ticket from Colombo District at the upcoming Parliamentary Elections. The Team raised funds to donate a PET/CT scanner to the Maharagama Apeksha Cancer Hospital. However Mohamed and the Team faced several allegations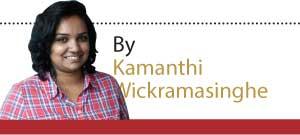 regarding the transparency of donations received while raising funds for the cause. In a candid interview with the Dailymirror, Mr. Mohamed shared his thoughts on why he decided to enter politics and contest at the upcoming Parliamentary Elections. Excerpts :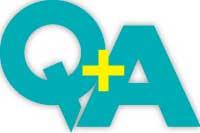 Q It is a known fact that most people get mileage from individual charity projects before stepping into politics. What do you have to say about your journey?
I started CSR in a small way, but at one point I realized how much political power you need, to succeed in a project of this nature. The FCT is the most influential team fighting for the rights of those diagnosed with cancer. It comprises of members coming from diverse backgrounds, and many of them have lost a loved one for cancer. I experienced long waiting hours when we wanted to meet a minister. We hardy got any appointments. But if you're a politician you can get these things done over the phone. I also saw a mafia within the healthcare system. I was quite close to the Apeksha Cancer Hospital and was the main donor for three years. Not every official is corrupt but there were some, who had their own agendas.
There's no technology at the Cancer Hospital and this is why I voice out the inconsistencies in the system. To date there is no MRI machine at the only hospital dedicated for cancer patients.The CT scanner is always breaking down. When our voice got stronger people made false claims that we were getting funds from extremist groups. But we managed to raise Rs.450 million for both projects. People tried to frame me as an extremist, gangster, fraud etc. This is why I thought I should take to politics and try to put an end to this system. I also see racial tensions are aggravating in an ugly way. There's no proper leader to represent the Muslim community. When society is not in control and there's no proper leadership, foreign extremism will naturally penetrate our society. Great leaders of yesteryear such as T. B. Jayah, Badurdeen Mohamed, A.M.A. Azeez, M.H. Mohamed are no more. So I want to guide the community in the right direction.
"When society is not in control and there's no proper leadership, foreign extremism will naturally penetrate our society"
Q The Presidential Secretariat launched an investigation into the Fund. Is it still underway?
Yes. They took my statements but there's no evidence to prove I have done wrong.
Q But the Apeksha Hospital Director claimed that he wasn't aware of this fund..
If he says he doesn't know about it, then people will not deposit money. The same media that came when we signed the agreement also gave prominence to his statement, which is a false claim. His claim was that Rs. 20 million was deposited to Mohamed's account the day following the Easter Sunday attack. Deposits made by 8648 people from April 18-22 have been credited and this is how the total became Rs. 20 million. The deposits were made from 600 Bank of Ceylon branches around the country. With that, people got suspicious. Deposits took a downward spiral after his statement.
Q If an investigation is underway don't you think people would question your credibility?
People are well aware of who I am. They have placed their trust in me and they know there's no fraudulent practice here.
Q Does the Fund still get donations?
Yes but the rate is slower than what it used to be.
"Genuine people can't do CSR work. I don't have any background in politics. People got to know me through the Fight Cancer project"
Q How do you ensure the transparency of these transactions?
The National Health Development Fund was enacted through a Parliamentary Act in 1981. All donations happen via this Fund. Then how can it be Mohamed's Fund?
Q The United National Party is divided and it suffered a major defeat during the Presidential Election. Why did you decide to contest from the UNP?
When all this happened we were in a dilemma. Genuine people can't do CSR work. I don't have any background in politics. People got to know me through the Fight Cancer project. When I was contemplating on the next step to take, I got a call from Mr. Ranil Wickremesinghe who said that there was a need for a good leader to represent the Muslim community in Colombo. This was 7-8 hours before nominations were going to close. I discussed with my team and we unanimously agreed that we need political power. Otherwise we would have had to dissolve operations. So it was a last minute decision and was the most difficult decision I made in my life. We didn't look at the strengths and weaknesses of the UNP. I grabbed the opportunity when I could. No party or leader is perfect. But now, I'm contesting from the UNP and I respect my party.
Q If you got a request from the SLFP would you have joined them?
I only got a request from the UNP.
Q There are candidates from over 30 parties contesting from Colombo District. Do you think you will win?
I'm confident that I will win because I'm contesting as a Sri Lankan.
Q If you lose..
Even if I lose I'll continue my fight for the citizens as I always did from an individual capacity.