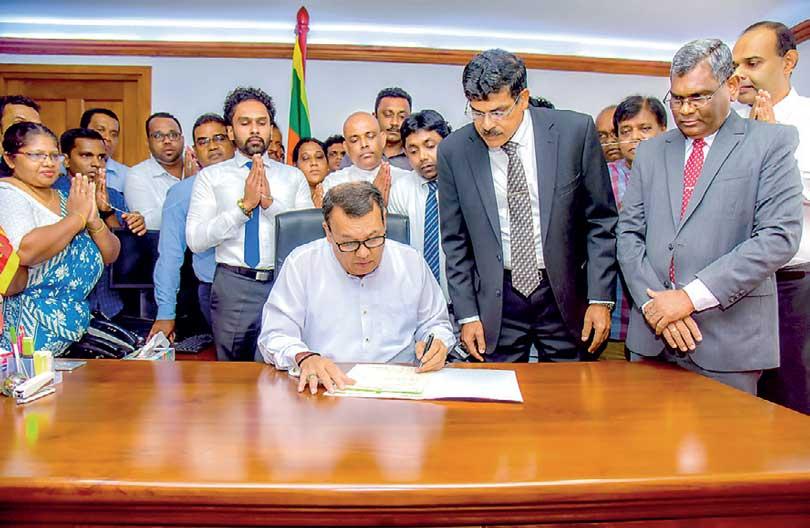 By Sheain Fernandopulle
Proficiency in at least two languages should be made mandatory and considered as a qualification when recruiting new state employees, Public Administration and Home Affairs State Minister Mahinda Samarasinghe said yesterday.

He expressed these views to the media after he assumed duties as the State Minister for Public Administration and Home Affairs at the ministry yesterday.
"It is a matter of concern that a majority of state employees are unable to speak at least in two languages fluently. This situation has resulted in chaos in the public sector and led to some serious issues," the State Minister said.

"The state employees, who are currently in service, should also be able to manage with at least Tamil and English so that it would be convenient to communicate with their clients," he added.

He said there was an existing programme to improve the language skills of the current state employees but that system should be upgraded.