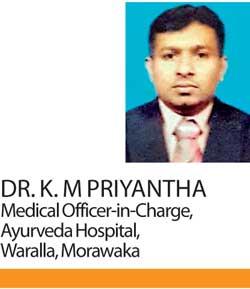 Akkapana (Bryophyllum pinnatum) is a plant that had originated from Africa, but is now found in most parts of Sri Lanka. Growing to a height of one metre, the plant has a complex arrangement of leaves. One known fact about Akkapana is that once leaves fall off, new roots emerge from the sides of leaves thereby allowing the growth of new plants.

Health benefits : The juice of Akkapana leaves are known to cure kidney stones. The leaf is also used as a cure for tonsils. It is also used as a natural anaesthetic in some parts of the world. It's chemical constituents also help in treating conditions such as hypertension.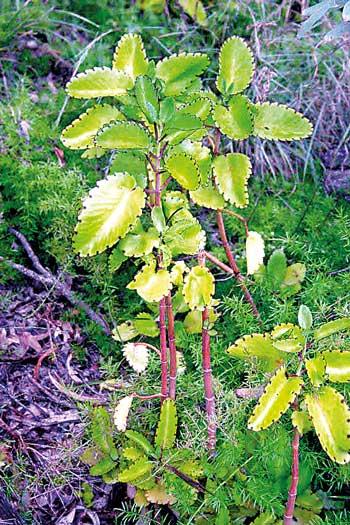 Home remedies :
Kidney stones : Chew two or more Akkapana leaves daily.

Liver diseases : Extract the juice of Akkapana leaves by grinding and squeezing them and consume one teaspoon daily.

Wounds : Take Akkapana leaves, boil for 10 minutes and wash wounds with the water.