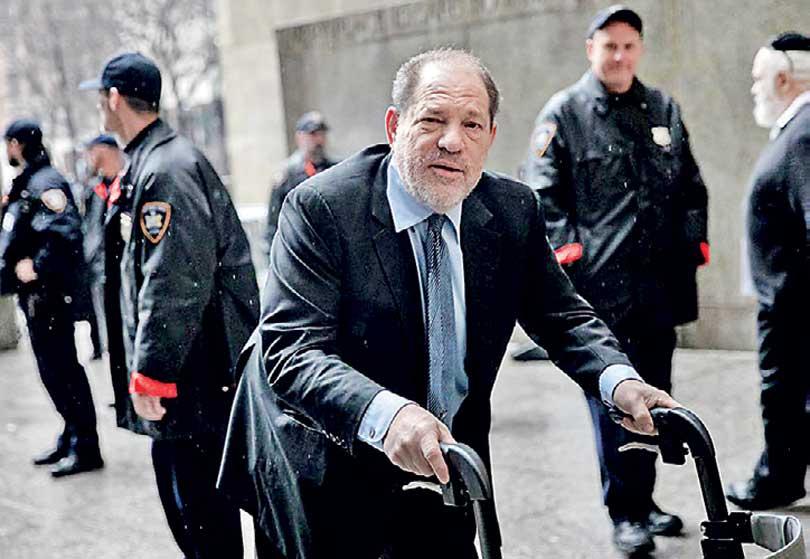 Former movie producer Harvey Weinstein will not testify in his own defense at his rape trial, his lawyers said on Tuesday as they rested their case. Outside the presence of the jury, one of Weinstein's lawyers told Justice James Burke that Weinstein would not be taking the stand in the trial that began in New York on Jan. 6 and is a milestone in the #MeToo movement .
"That's correct," Weinstein confirmed when asked by the judge. The defense rested its case shortly after this exchange, setting the stage for closing arguments to begin on Thursday. Asked
outside the courtroom whether he had been thinking of testifying, Weinstein responded, "I wanted to.""He didn't have to," said one of his lawyers, Damon Cheronis.
REUTERS