Possibility of lifting it in some other areas as well
People asked to remain indoors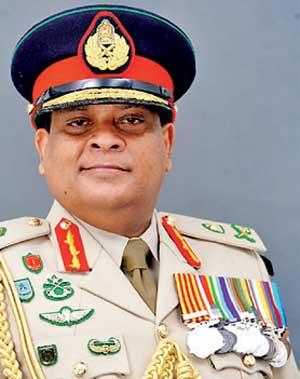 By JAMILA HUSAIN
Head of the National Operation Centre for Prevention of COVID-19 Outbreak, Army Commander Shavendra Silva said yesterday the curfew currently in force in several areas of the Western Province would be lifted at 5.00 a.m. on Monday and would not be extended.
Lt. Gen. Silva told Daily Mirror that in addition to the curfew being lifted areas where it was imposed on Friday midnight, the authorities were exploring the possibility of lifting the curfew in some other areas in Colombo under police curfew for more than a week.
"We are looking at the possibility of lifting curfew in some of the other areas in Colombo based on the threat level," Silva said.
A quarantine curfew was imposed on the entire Western Province on Friday midnight in an attempt to control the COVID-19 infection.

DIG Ajith Rohana explaining the difference between a quarantine curfew and a police curfew said under a quarantine curfew, the DG of Health Services had issued powers to the IGP to impose a curfew to battle a health crisis. In a police curfew the IGP had direct powers to declare a curfew and this was to prevent forms of violence, criminal activities or threats of terrorism.

Even under a quarantine curfew, the police had the powers to arrest those breaking the health guidelines and people were urged to stay at home till the curfew was lifted.
We are looking at the possibility of lifting curfew in some of the other areas in Colombo based on the threat level