Health authorities inspect 2,823 private and state institutions within 2 days
Monitoring operations will continue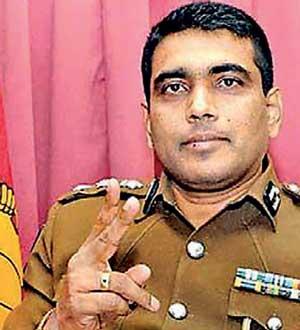 By Darshana Sanjeewa Balasuriya
Legal action will be taken against administrative officers or persons in charge of 473 private and state institution premises in the Western Province for not maintaining those places in accordance with health guidelines and bio-security protocols issued to prevent the spread of COVID-19, Police Spokesman DIG Ajith Rohana said.
He said Police and health authorities inspected 2,823 private and state institutions or factories in the Western Province on Tuesday and Wednesday to monitor whether those premises were functioning as per health guidelines.

DIG Rohana said the relevant guidelines had been set out in the special Gazette notification published on October 15, 2020. He said the gazette notification outlines how all institutions, factories and offices, the supervisors or managers should act and take appropriate steps in view of curbing COVID-19 pandemic spread within their respective premises.

"It was observed that 2,350 state or private premises were operating adhering to the health guidelines issued in the Gazette notification. However, 473 premises were seen violating the guidelines, such as not checking body temperature when a person enters the premises and do not have hand washing facilities at the entrance," he said.

The spokesman said supervisors, managers or administration officers of all private and State institutions should adhere to the rules and regulations published in the Gazette notification and said the operation to monitor those premises will continue.
Supervisors, managers or administration officers of all private and State institutions should adhere to the rules and regulations published in the Gazette