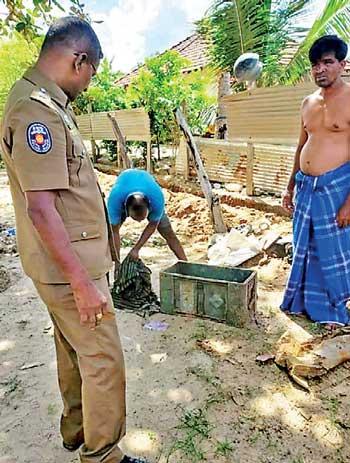 By Romesh Madushanka
Several uniforms suspected to be those belonging to LTTE leader Velupillai Prabhakaran, were on Monday found in a steel box buried on a block of a land at Iranapalei in Mullaitivu.
The steel box was initially found by a civilian at Iranapalei during construction work in his land.

Then he informed the Puthukkudiyiruppu Police and the Army. They later found several LTTE uniforms, a photograph of Prabhakaran and a video tape inside the box. The officers suspect that those uniforms and equipment found in the box may be
long to the slain LTTE leader and that they were buried in the steel box to protect them during the war.