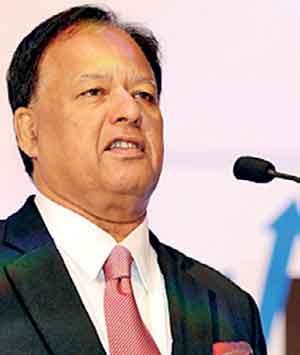 By Shane Seneviratne
Although there is much discussion about the travel ban imposed on Army Commander Shavendra Silva by the US Government, it should not be construed as a serious diplomatic issue, MP Dr. Sarath Amunugama said yesterday.
"It has been the usual practice as and when presidential elections are held in the US, where the Tamil diaspora uses these trends to force the American Government to take such decisions. However, this type of incident fails to gather momentum to interfere diplomatic relations that exist between Sri Lanka and the US. This action can be termed as an act of political interference in the face of the forthcoming presidential election in that country. It is a well-known fact that the UNHRC in Geneva is a den of thieves as once said by US President Donald Trump. The international human rights organisations cannot interfere in Sri Lankan affairs. It cannot interfere outside the Constitution of our country. There are many declarations saying foreign judges are scheduled to hear cases against acts of any human rights violation. There is no possibility of such steps being taken as our Constitution does not allow those efforts. In this context, it is advisable that there should be a serious study of the 19th Amendment to our Constitution. 19A has curtailed the powers of the executive by not allowing him to hold even a ministerial portfolio thereby weakened the President completely," he told a press briefing.
Says this incident fails to gather momentum to strain diplomatic ties between Sri Lanka and the US