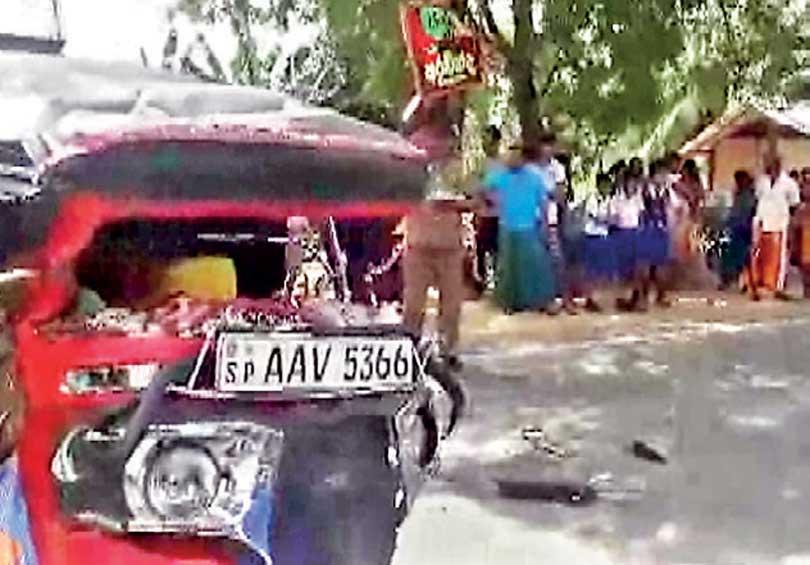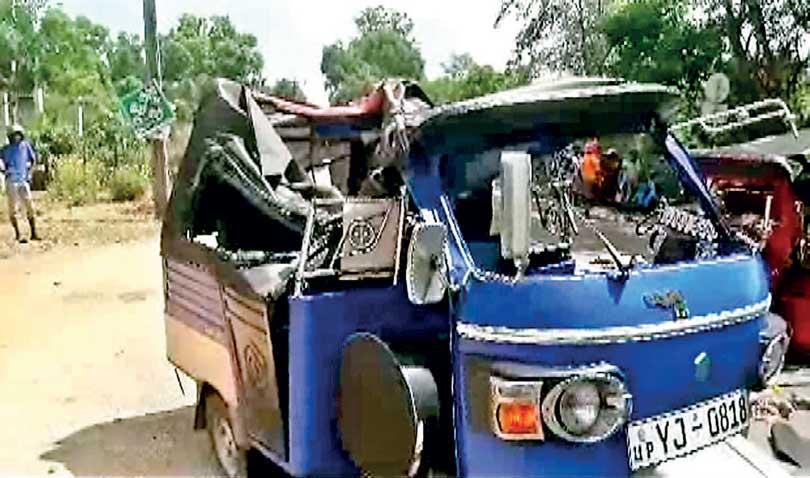 By Nayanajeewa Bandara
Three people including two women were killed and three injured in a collision between two trishaws and a lorry on the Thanamalwila-Wellawaya Road yesterday, Police said.
They said the driver had fled the scene soon after the collision. The police are on the lookout for the lorry driver.
Three others were injured