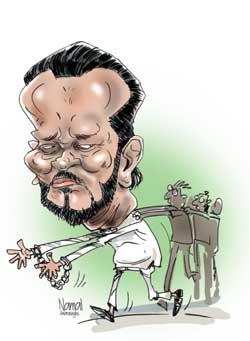 By Darshana Sanjeewa Balasuriya and Bandu Thambawita
Deputy Minister of Social Empowerment, Palitha Thewarapperuma and five others were remanded by the Mathugama Magistrate's Court till September 16 on charges of forcibly burying a body in an unauthorised plot of land, Police said.
They said the deputy minister and the other suspects had surrendered to Court yesterday. Police said the deputy minister had forcibly buried the body of an estate worker in a land at Tebuwana disregarding a Court order.

The court order was issued after a complaint was lodged with the Tebuwana Police by the owner of the land requesting that the body not be buried there.
The body of an estate worker was forcibly buried in a land at Tebuwana disregarding a Court order