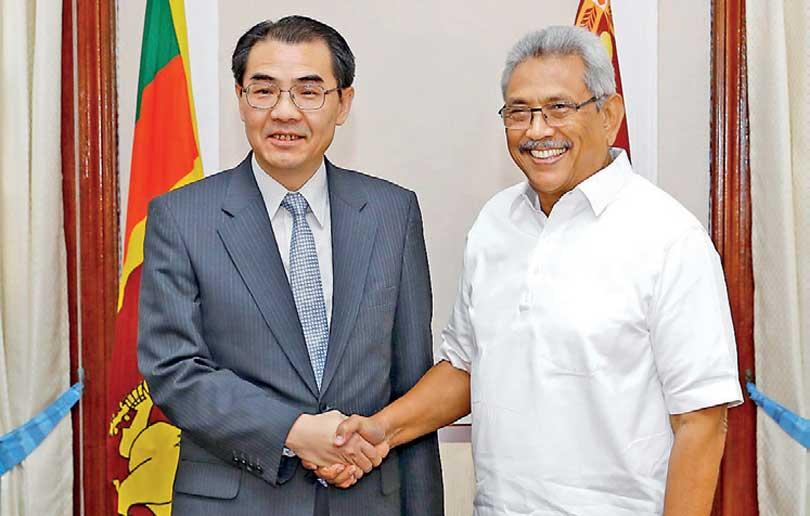 Canadian HC David McKinnon too extends greetings
Special Representative of State Council of China, Wu Jianghao called on President Gotabaya Rajapaksa yesterday at the President's Office.
Mr. Wu, who has previously served as an Ambassador to Sri Lanka, currently serves as Director-General of the Department of Asian Affairs of the Chinese Foreign Ministry. Meanwhile, the President's Media Division (PMD) said Canadian High Commissioner David McKinnon called on President Rajapaksa at the President's Office. He had extended greetings on behalf of the Canadian Government.