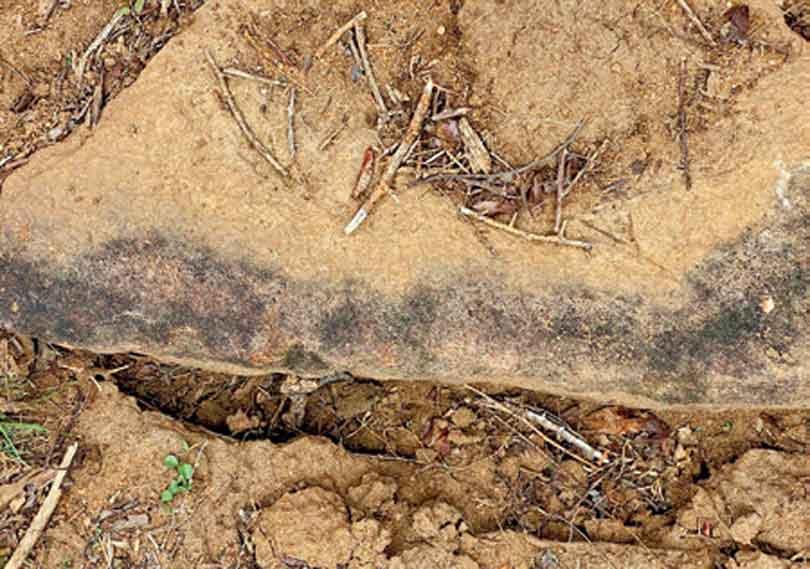 Monastery complex belonged to the Anuradhapura era
By Amadoru Amarajeeva - Trincomalee
The Archaeological Department said that some ruins of a monastery complex belonging to the Anuradhapura period had been discovered from a forest adjoining a paddy field in Aththikkadu in Kuchchaveli Secretarial Division in Trincomalee.
Preliminary investigations by the Department of Archaeology revealed these ruins were discovered by a group of people who were clearing a paddy land which had been abandoned since the North/East war.

The district archaeological officer Mohan Sameera Ariyathillake who carried out a spot-examination said that the ruins had been damaged during land clearing using a back-hoe machines.