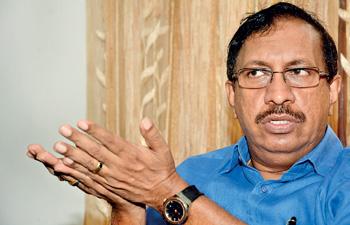 By Dinesh Upendra

With the reduction of taxes by the new government, the prices of all imported milk powder items will be reduced from today, the State Minister of Internal Trade and Consumer Affairs Anura Priyadharshana Yapa said yesterday.
The State Minister said the price of a kilo of milk powder will decrease by Rs.40 and a packet of 400 grams by Rs.15.

The milk importing companies had agreed to apply this reduction to milk powder packets that are already issued to the market, and the companies had agreed with the Consumer Affairs Authority to bear any losses in connection with this reduction. The state minister also instructed to inform the authorized officers attached to all Divisional Secretariats to be mindful of traders who would resort to selling the milk powder at the old prices.
The milk importing companies had agreed to apply this reduction to milk powder packets that are already issued to the market and to bear any losses in connection with this reduction