Some informed us of concerns about leaving their homes such as, taking care of dependents and feeding pets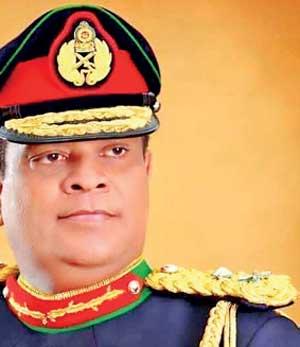 By Darshana Sanjeewa Balasuriya
The decision to place first contacts of COVID-19 infected patients in their homes was taken only after considering several practical issues and not due to any shortage in facilities at quarantine centres, Army Commander Shavendra Silva said yesterday.
This new practice came into effect from Monday (26) following instructions by President Gotabaya Rajapaksa after reviewing the quarantine process currently in place in Sri Lanka.
The Army Commander said that a majority of those who are placed at quarantine centres refused to leave their homes for a period of 14 days.

"Some had informed us of their concerns about leaving their homes such as, taking care of their dependents and feeding their pets. The decision was taken considering all those issues," the Commander said.

He said the Government would take a decision on how to provide essential items to the homes of those under quarantine.

However, the Commander requested those facing difficulties during their quarantine period to contact the area health officials at anytime to sort out their issues.

"Those who do not have facilities or space at their home to undergo quarantine could be sent to quarantine centres under the recommendation of the area health officials," he said.
The Government would take a decision on how to provide essential items to the homes of those under quarantine
majority of those who are placed at quarantine centres refused to leave their homes for a period of 14 days