Says no change in his stance on NCM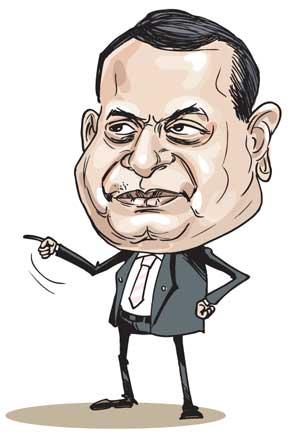 By Ajith Siriwardana and Yohan Perera
Refuting claims made by Minister Navin Dissanayake, State Minister Niroshan Perera said he had expressed his views on no-confidence motion against Minister Rishad Bathiudeen with responsibility and that there was no change in his stance on the NCM.
He told this in parliament responding to opposition MPs who said that Minister Dissanayake had claimed that State Minister Perera had vowed his support to NCM against Bathiudeen by mistake. "Minister Dissanayake had said that I spoke of the NCM by mistake. It was not a mistake. I said it wilfully," he said. He also said that serious allegations had been levelled against Minister Bathiudeen and that an impartial investigation should be carried out before taking appropriate action. "I request that justice should be meted out to all.

More than 250 people have died. Justice should be meted out to them. Steps should be taken to prevent extremist elements raising their heads again," he said.
More than 250 people have died. Justice should be meted out to them