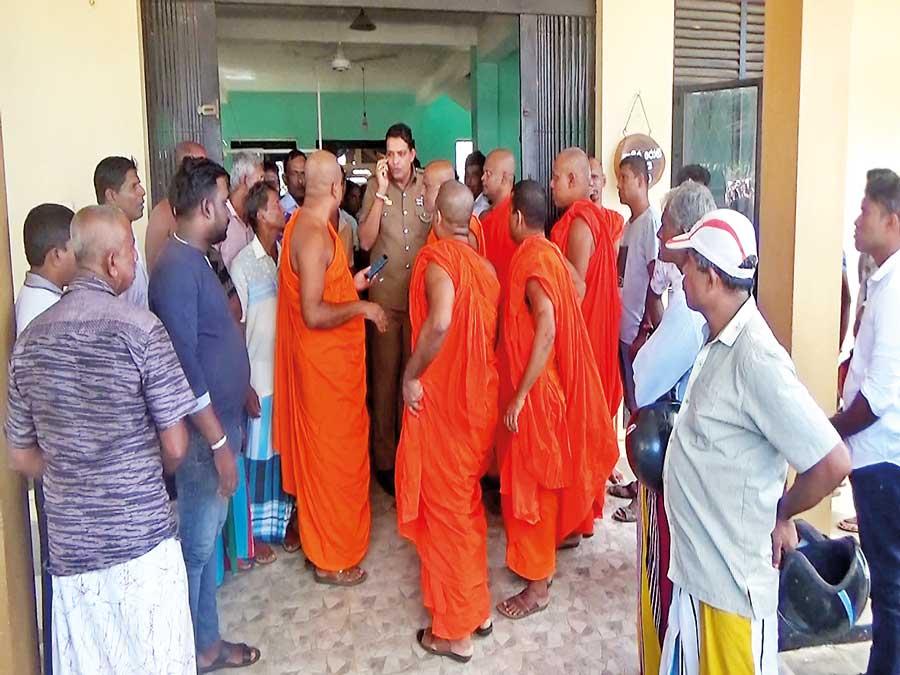 By Darshana Sanjeewa Balasuriya,
Chandrasena Gamage and Sanath Gamage
A 22-year-old Buddhist monk travelling in a van had died when a weapon of a Policeman accidentally went off during a quarrel with a wanted suspect in Hungama yesterday, Police Spokesman SP Jaliya Senaratne said.
He said two Policemen of the Hungama Police Station had signalled a man on a motorcycle to stop. However, he had disobeyed the order and fled.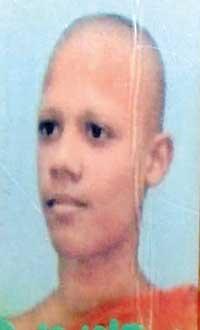 The policemen had then pursued the suspect and nabbed him in the Hathagala area in Hungama at around 11.00 a.m. yesterday.

The Spokesman said a quarrel then ensued when the Policemen tried to arrest the suspect.

"A group of monks, who were in a van on their way to an almsgiving had stopped the vehicle seeing the quarrel," he said.

The firearm of a Policeman had then accidentally gone off killing the monk of the Hathagala Rajamaha Viharaya.

The spokesman said an investigation was launched into the incident by the Hungama ASP.

The deceased monk has been identified as Buttala – Unawatuna Seelarathana Thera (22) who was a resident monk of Hathagala Purana Rajamaha Viharaya, Hungama Police said.
The Chief Incumbent of Hathagala Purana Rajamaha Viharaya, Ven. Pallegama Jinarathana Thera said that the deceased monk has been selected as an undergraduate and he has obtained permission to leave for the university at about 11.00 a.m.

However, he was asked by the chief priest to join an almsgiving ceremony in Deniya before leaving for the university, as there was a shortfall of one monk for the ceremony. Ven. Pallegama Jinarathana Thera added that the motorcyclist speedily overtook the van and he appeared to be in a grapple with the policeman who stopped him. He had seen Seelarathana Thera leaning towards the Buddhist monk who was close to him.

In the meantime, Tangalle ASP Rathnaweera L. Adassuriya and ASP Sanath Amarasinghe said that further investigations are being carried out with the statements taken from two police officers attached to the Traffic Division of the Hungama Police regarding this incident.