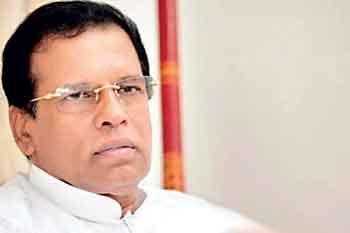 The Sri Lanka Freedom Party (SLFP) should support the government to garner a two-thirds majority at the next general elections, its chairman and former President Maithripala Sirisena said yesterday.
He made this remark while addressing a meeting held recently at the party headquarters with electoral organisers to review the party's progress.

"The new government should obtain a two-thirds majority at the next parliamentary elections so that President Gotabaya Rajapaksa could build a prosperous country. The SLFP should be committed to achieving this goal," he said.