On roads with only two lanes, the bus priority lane only for buses, three-wheelers, motorcycles
On roads with four or three lanes, the first two lanes from left for motorcycles and three-wheelers

Decision taken after a study conducted by University of Moratuwa Police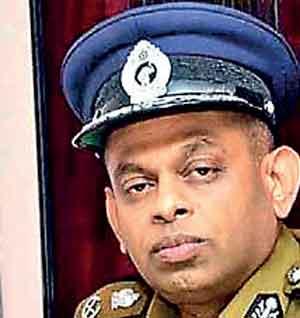 By Darshana Sanjeewa Balasuriya
The Police has decided to provide more space for three-wheelers and motorcycles when enforcing the Traffic Lane Law, Senior DIG of the Western Province and Traffic Deshabandu Tennakoon said.
He said the decision was taken after a study conducted by the University of Moratuwa and the Sri Lanka Police on the lane law programme, which was being enforced from Monday.

Police had earlier urged motorcyclists and three-wheelers arriving in Colombo to travel in the left lane which was reserved for buses.
"It was observed that there was severe congestion in the left lane due to buses, motorcycles and three-wheelers travelling together in that lane," he said.

The Senior DIG said that if there were only two lanes in the road, the left lane which is the bus priority lane will only be allocated for buses, three-wheelers, and motorcycles.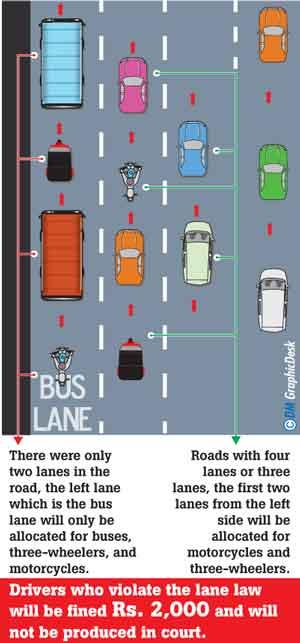 "However, on roads with four lanes or three lanes, the first two lanes from the left side will be allocated for motorcycles and three-wheelers," he said. The lane law which was implemented as a rehearsal from Monday will be enforced as a law from next Monday.

The SDIG said that motorcyclists and drivers who violate the lane law will be identified using CCTV cameras and drone videos by Sri Lanka Air Force. "They would be summoned to classes by the police in the first week and then the law would be strictly enforced," he said. Accordingly, legal action will be taken against those who violate the traffic rules and a fine of Rs. 2,000 will be imposed.
They would be summoned to classes in the first week