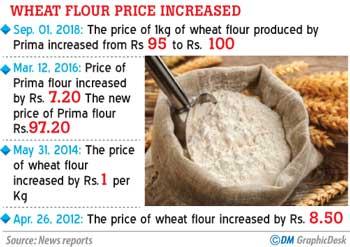 By Ranjith Rajapaksa
The price of a kilogramme of wheat flour was increased by Rs.8 from yesterday, Prima Ceylon (Private) Limited has informed its agents.
However, the agents said no reason was given by the company for the price increase. Meanwhile, bakery owners said the prices of bakery goods would also increase in line with the price increase on wheat flour.