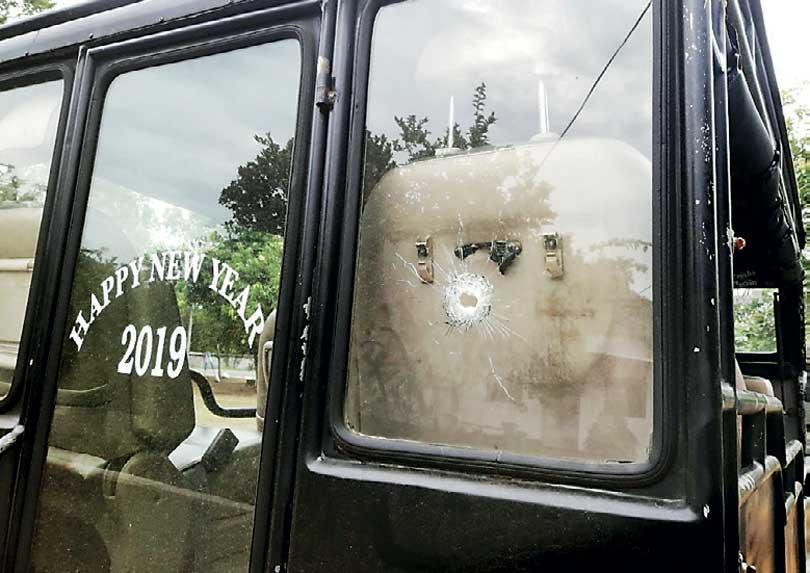 A French couple with their 12 year-old-son had been in the jeep along with a park ranger at the time of the incident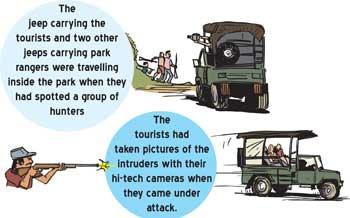 By Nayanajeewa Bandara and Ajithlal Shanthaudaya
A family of French tourists who had visited the Udawalawe National Park had a close shave when the safari jeep they were travelling came under fire by the illegal hunters at the Maw Ara area of the National Park.
A French couple with their 12 year-old-son had been in the jeep along with a park ranger at the time of the incident.

While the jeep carrying the tourists and two other jeeps carrying park rangers were travelling inside the park they had spotted a group of hunters. While the rangers had attempted to apprehend the hunters, the tourists had taken pictures of the intruders with their hi-tech cameras when they came under attack. Although nobody was hurt by the attack the rear part of the jeep carrying the tourists had been damaged.

Hambegamuwa Police are investigating.
The tourists had taken pictures of the intruders with their cameras