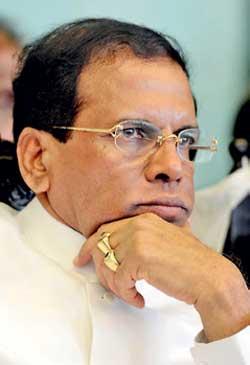 By Kelum Bandara
The government is mulling the creation of a new post for former President Maithripala Sirisena when new constitutional changes are enacted later, the Daily Mirror learns.
President Sirisena was elected to Parliament on Sri Lanka Podujana Peramuna (SLPP) ticket, representing Polonnaruwa district, where he topped the preferential votes list. He was present at the swearing in ceremony of the Cabinet Ministers yesterday.

The government will prioritize constitutional changes this time. It is learnt that the former President is considered for a post higher than a Cabinet Minister.