They discussed whether that money had come for Hizbullah's political activities
Zahran Hashim was also seen in the video stating that he had no problem with Hizbullah receiving funds from Saudi Arabia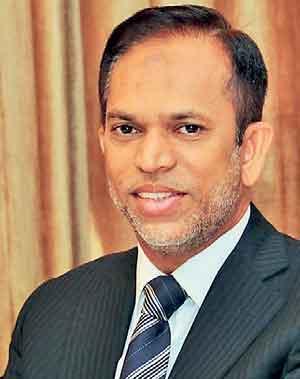 By Yoshitha Perera
Former Eastern Province Governor M.L.A.M. Hizbullah admitted before at the Presidential Commission of Inquiry (PCoI) probing Easter Sunday Attacks that he received assistance from National Thowheeth Jamath (NTJ) Leader Zahran Hashim during the 2015 General Election.
Responding to a question raised by the representative from the Attorney General's (AG) Department, Hizbullah said that Zahran, who masterminded the terror strikes had posted a video on social media requesting to support him during the election period.

"Thereafter all parties supported him and as such I too followed," he said.

Subsequently, the Commission brought the attention of the witness to a video of Zahran Hashim and his group having a discussion with a group including the current member of Sri Lanka Muslim Congress (SLMC) Shibli Farook.

According to the discussion on the video, Zahran and Shibli Farook discussed about one million Saudi Riyals that Hizbullah had received from Saudi Arabia and further they discussed whether that money had come for Hizbullah's political activities or the Hira Foundation.
Zahran Hashim was also seen in the video stating that he had no problem with Hizbullah receiving funds from Saudi Arabia for his activities.

When the Commission questioned about the particular video, Hizbullah said that by 2015 Zahran had completely worked against him by oppressing his political and social activities.

"In the video Zahran was talking to people who opposed me, including Shybli Farook. In it, he says that I got one million Riyals from Saudi Arabia and that I could use those funds for my political activities, but I didn't," Hizbullah said.

When the Commissioner queried Hizbullah whether he received that amount of money, he said that he did which came for undertaking projects and that Zahran too had mentioned that in the video stating that there was no issues in receiving those funds.

Mr. Hizbullah also said to a question posed by the Commissioner that Zahran did work against him.