100 COVID cases daily and added, the number could spike due to the negligence of the people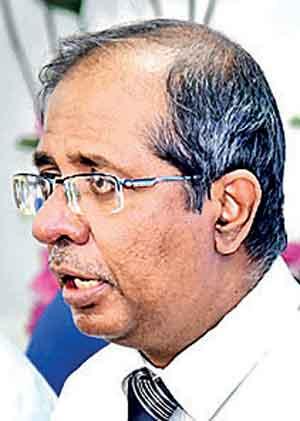 By Sheain Fernandopulle
There is always a possibility of emerging new COVID clusters in the country and thus, the risk of COVID-19 spreading in the society still exists, Chief Epidemiologist Dr. Sudath Samaraweera emphasized.
He told media yesterday that Sri Lanka reports around 100 COVID cases daily and added, the number could spike due to the negligence of the people.

"As we are approaching the Sinhala and Tamil New Year, COVID-19 could spread in areas where people gather in large numbers and places where people would find it difficult to maintain social distance.

"Therefore, it is of utmost importance that people restrict their movement ahead of the festival season and strictly follow the health guidelines when venturing outside," he underlined.
He said if people act abiding by the health rules, the country could soon return to complete normalcy and experience relief in terms COVID-19 situation.

Commenting on the Sinopharm COVID vaccine, the Epidemiology Chief said the expert committee of the Health Ministry is yet to receive more data on the vaccine, though they had already obtained some.

"The committee will grant its approval to use the vaccine once the relevant data are properly analysed," he added.
COVID-19 could spread in areas where people gather in large numbers and places where people find it difficult to maintain social distance