Says some people behave like there are no coronavirus patients in Sri Lanka. This is dangerous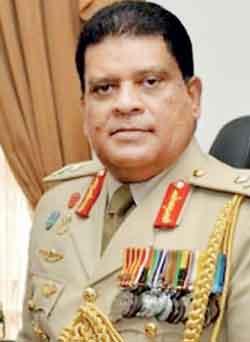 By JAMILA HUSAIN
Army Chief Lieutenant General Shavendra Silva yesterday reiterated that health guidelines issued by the Health Ministry to prevent the spread of the COVID-19 were being ignored and violated by the public as well as the organisers of various events.
Silva, who is also heading the National Operation Centre for Prevention of COVID-19 outbreak said that public events had been given the go-ahead by health authorities after securing an assurance that they will strictly follow the health guidelines but it had been noted that most events did not follow the health guidelines.

"There are no coronavirus patients moving within society, but there are several still in hospitals. A considerable number of arrivals from overseas have tested positive for the virus and are receiving treatment in hospital. As a result, health guidelines must be adhered to, especially when holding public events," Silva said.

"Unfortunately, at some events people behave like there are no coronavirus patients in Sri Lanka. This is dangerous," he added.

Till last evening the number of COVID-19 patients rose to 3,274 with all recent new patients being among those repatriated. The Welikanda Base Hospital had the highest number of patients followed by the IDH and the Iranawila Hospital.
There are no coronavirus patients moving within society, but there are several still in hospitals