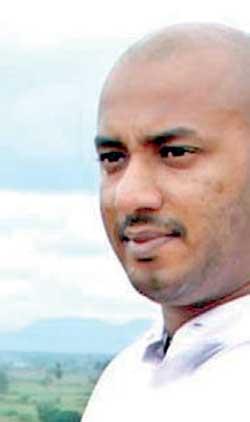 By Yoshitha Perera
Since it was Prime Minister Ranil Wickremesinghe who submitted the Cabinet paper seeking to lease out the DPJ building for the relocation of the Agriculture Ministry, it is the Prime Minister who has to take the responsibility for the misleading information in the Cabinet paper, former Agricultural Minister Duminda Dissanayake told the PCoI. yesterday.
He said the Prime Minister had submitted the Cabinet paper on September 21, 2015 stating that the Agricultural Ministry has to be relocated immediately in the DPJ building so to locate the Sectoral Oversight Committees in the Govijana Mandiraya.
"This matter was not under my control. The entire Cabinet including the Prime Minister had decided to lease out this building. The whole Cabinet has approved this decision and we acted according to the particular Cabinet paper," he said.

However, the Commissioners said the Committee headed by the PM's secretary appointed to probe the relocating of the Agriculture Ministry had pointed out that there were three buildings with the space requirements to house the Agriculture Ministry.

Responding to the question, Mr. Dissanayake said he only checked the DPJ building which was suggested by the Secretary of the Ministry.

"I only visited the DPJ building because the Secretary informed me that this building has sufficient space to house the Ministry. However, before providing the particular committee's report our Ministry's Secretary had checked the other two buildings selected by the committee, but there was insufficient space to relocate the ministry," he said.

Commissioners further questioning the former Minister inquired whether the Attorney General (AG) has approved the lease agreement or not.