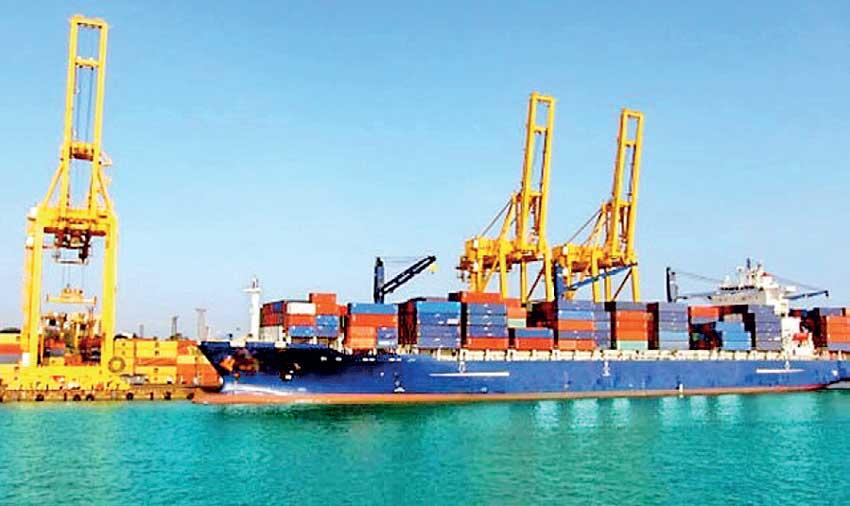 But expects growth to pick up in 2021 to 5.3% -- highest since 2012
SL's economy remains under pressure due to high foreign debt and lower govt. revenue
Expects inflation to remain anchored at 4.5% in line with CB's expectations
China, where coronavirus originated, to record 1.9% growth, India to shrink over 10%
The International Monetary Fund (IMF) this week forecasted Sri Lanka's economy to contract by 4.6 percent, significantly higher than a 0.5 percent contraction it predicted in April, as the coronavirus pandemic-related disruptions continuing to take a toll on the island nation's fragile economy.


However, the IMF noted that Sri Lanka's economy may grow 5.3 percent in 2021— highest since 2012— where growth hit 9.1 percent, before slowing down to 4.8 percent in 2022.

Sri Lanka's economy grew 2.3 percent in 2019 and recorded a 1.6 percent contraction in the first quarter of 2020.
However, the IMF's 2020 growth forecast on Sri Lanka appears benign, compared to a recent World Bank forecast of a contraction as high as 6.7 percent.

Sri Lanka's economic outlook remains bleak with its elevated foreign currency debt and precarious fiscal situation. The latest blow to the country was the unusual two-notch sovereign downgrade by Moody's, largely on the aforesaid reasons and added concerns on governance and institutions.

Sri Lanka has over US $ 4 billion foreign debt repayment obligations per annum, at least until 2025 and the country's fiscal deficit is expected to balloon to over 10 percent of GDP this year.

However, the government maintains a one percent growth forecast for this year—while the Central Bank expects growth to break even— with notable rebound in economic activities post lockdown, particularly in the exports sector.

To mitigate debt repayment risks, the government has sought syndicated loans from friendly nations and bilateral swap facilities while looking at alternative platforms such as Panda and Samurai markets, to raise funds. Earlier this month, Sri Lanka settled a US $ 1 billion sovereign bond, along with due coupon payments, utilising the country's foreign reserves.

Foreign reserves, which were at US $ 7.4 billion by end-August, are estimated to have dwindled due to this bond payment and other debt repayments.
However, Sri Lanka is expecting several loan facilities from China and negations on a US $ 1 billion swap facility with the Reserve Bank of India are currently underway. It is also expected that Sri LankA will tap the international dollar bond market next year to raise more funds. Meanwhile, the IMF expects Sri Lanka's consumer prices to remain at 4.5 percent in 2020, in line with the Central Bank's inflation forecasts, amid lower demand in the economy.

Sri Lanka's current account balance as a percentage of GDP is projected to increase to 3.2 percent in 2020, from 2.2 percent in 2019, before decelerating to 3.2 percent in 2021. According to the IMF's World Economic Outlook report released on Tuesday, Emerging Markets and Developing Economies are projected to contract by 3.3 percent in 2020, which is a downward revision from the -0.2 percent projection, compared to its World Economic Outlook Update in June. However, the growth is expected to recover to 6 percent in 2021. Global growth is projected to be -4.4 percent, an upward revision of 0.8 percent, compared to the June update and in 2021, the growth is projected to rebound to 5.2 percent, -0.2 percent below the June projection.

China, where the coronavirus originated, is however not expected to experience a contraction in its economy, albeit the growth is projected to slow down sharply to 1.9 percent, from 6.1 percent in 2019, before picking up pace to 8.2 percent in 2021. India's economy is projected to shrink 10.3 percent in 2020, before recovering to a growth of 8.8 percent in 2021.