---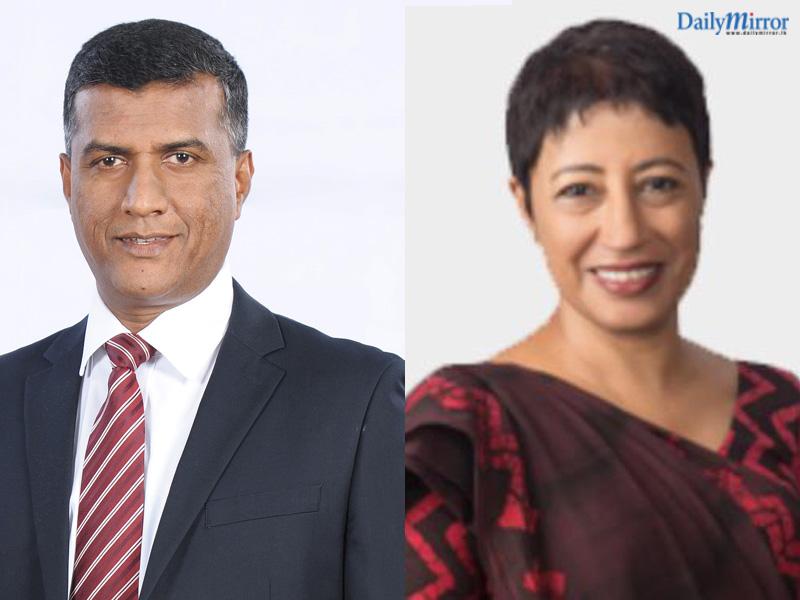 Rohana Dissanayake, Group Chairman and Managing Director, David Pieris Group of Companies and Romany Parakrama, Chairperson of AIBL
Identifying the need to stay agile to evolving preferences, Assetline Insurance Brokers (Private) Limited (AIBL) has taken yet another leap to venture into providing its services online through www.clicktoinsure.lk. As the name implies clients can with a click of a button or mouse, compare quotes from any preferred insurance company and purchase insurance cover on-line with the ability to print a cover note until the policy is issued. All documentation can be uploaded without a requirement to furnish hard copies. There is also provision for clients to login and check their previous transactions and download the documents (quotations/cover notes/receipts).
In keeping with the current situation and as fitting for a digital sales channel, the platform was launched at a virtual event held on 1st June 2020. Speaking at the launch, Romany Parakrama, Chairperson of AIBL said "there is increased ease of access for our clients, something AIBL has always strived to provide. While customers can compare and select the insurance policy and provider of their choice at any time or place, when most needed at a time of crisis or claim, our customers have access to AIBL's trained and professional team located throughout the Island. So, we provide both convenience and the human touch when and where you need it."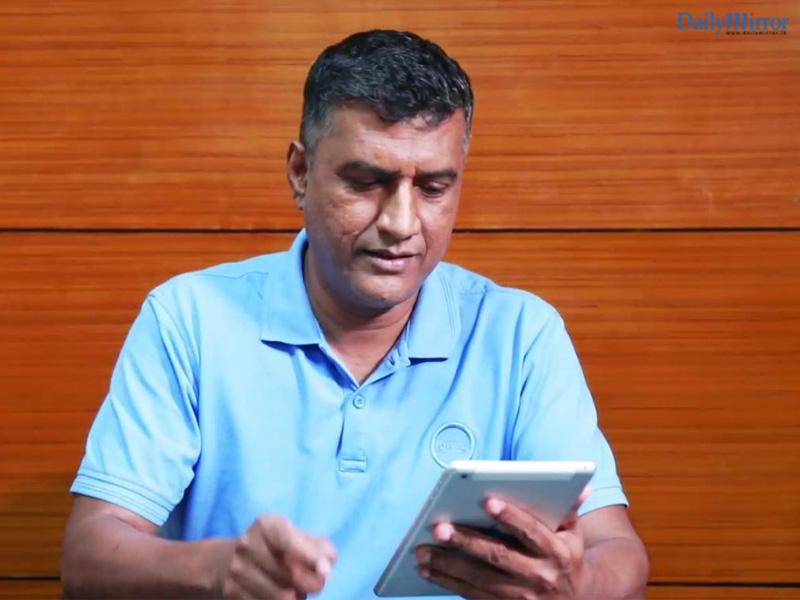 Rohana Dissanayake, Group Chairman and Managing Director of the David Pieris Group, launching the AIBL's clicktoinsure.lk
Dhanika de Silva, Director AIBL commented that this initiative is very timely given the current pandemic situation, people were faced with issues when it came to renewing or obtaining insurance. In addition, given peoples' lifestyles sometimes one can forget about renewing insurance, but this platform allows you to do so 24/7 and for clients to go in and check the status of their existing insurance as well.
AIBL is ranked third among the 66 insurance brokering companies registered with the Insurance Regulatory Commission of Sri Lanka (IRCSL) based on GWP Premium as per the latest statistics review report of the regulator.
A member of David Pieris Group of Companies' Assetlinefinancial services cluster, AIBL was a product of natural transition, born to enable customers who take leases for vehicles through Assetline Leasing Company Limited to make informed decisions on preferred insurance covers under one roof, without any inconvenience. Equipped with a team of professionals and clientele comprised of individuals and corporates, AIBL has been providing tailor-made solutions, handling claims and ensuring speedy service to customers since its inception in 2004. At the outset, though confined to General Insurance, today AIBL is a comprehensive insurance brokering company with a long-term insurance arm that handles Life Insurance, Decreasing Term Assurance (DTA) and Investment / Retirement plans.
The platform was officially launched by RohanaDissanayake, Group Chairman and Managing Director of the David Pieris Group, joined virtually by AIBL's board of directors, Insurance partners and clients among others.