---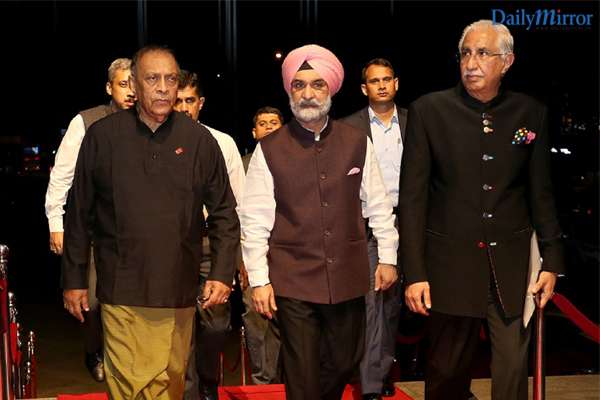 (Left to right)- Hon. Karu Jayasuriya - Speaker of Parliament, His Excellency Taranjit Singh Sandhu - The Indian High Commissioner and Mr. NakulAnand – Chairman, WelcomHotels Lanka entering the venue
Launch of the uber-luxury apartments 'Sapphire Residences' by ITC Hotels globally, coinciding with the commencement of the 150th birth anniversary celebrations of Mahatma Gandhi. The launch programme will end with the high profile visit of the genius French Designer Philippe Starck to Colombo on 18th October 2018 who has designed the interiors of Sapphire Residences working through Yoo Inspired by Starck, London
To celebrate this momentous occasion, a one-of-a-kind musical extravaganza in Sri Lanka, supported by the High Commission of India, Colombo and in association with the Lakshminarayana Global Music Festival was organized on 2nd October, 2018 at the Nelum Pokuna Mahinda Rajapaksa Theatre.
The concert featured world-renowned legendary violinist, Dr. L. Subramaniam, who collaborated on stage with the LiepājasSymphony Orchestra from Latvia, the largest orchestra ever to perform in Sri Lanka with over 60 musicians. The concert was an event in the international program of Latvia's Centenary to promote Latvia's cooperation with South East Asia in economics, education and culture.
The high-profile musical evening was attended by VVIPs, diplomats and dignitaries from Sri Lanka and India, and other eminent citizens and invitees.
The event was inaugurated by lighting of the lamp by theHon. Karu Jayasuriya - Speaker of Parliament, Her Excellency Chandrika Bandaranaike Kumaratunga - Former President of Sri Lanka, Professor Maithree Wickremasinghe, Hon. Dr.Wijayadasa Rajapaksa -Minister of Higher Education & Cultural Affairs, His Excellency Taranjit Singh Sandhu - The Indian High Commissioner, Mr. Nakul Anand – Chairman, Welcom Hotels Lanka, Mr. Arun Pathak - Managing Director, Welcom Hotels Lanka
Dr. L. Subramaniam and his granddaughter Mahati Subramaniam along with the Liepājas Symphony Orchestra
An extraordinary & captivating evening of music represented by Dr. Subramanian's compositions ensued as Dr. L. Subramaniamand the Liepajas Symphony Orchestra performed in front of a packed house.
Dr. L.Subramaniam, India's Violin icon, hasperformed/recorded Carnatic Classical Music, Western Classical Music, & also composed for & conducted Orchestras, scored for films,collaborated with all-time music greats like Yehudi Menuhin, Stephane Grappelli, Ruggiero Ricci, Herbie Hanckock, Joe Sample, Jean-Luc Ponty, Stanley Clarke, John Handy, George Harrison etc.
He has played with the New York Philharmonic, London Philharmonic, Swiss Romande Orchestra, Oslo Philharmonic, Berlin State Opera, Beijing Symphony Orchestra and the like. He is also the founder/director of the Subramaniam Academy of Performing Arts (SaPa), a premier institute for musical education, and the Lakshminarayana Global Music Festival (LGMF), the biggest global music festival in India. He has received several awards and honours, including the coveted Padma Bhushan and Sangeet Natak Akademi Award for "The Most Creative Artist" from the President of India. The celebrated musician has a special bond with Sri Lanka, because his father, who was a great violinist himself, was based in Sri Lanka in the 1930s and is credited with evolving the South East Asian playing style by which the violin became a lead instrument instead of an accompanying instrument – global first.He himself has spent his early childhood in the island. He has a strong emotional bond with Sri Lanka and it is one of his personal dreams to find a violin recording of his father here.
The audience also had the once-in-a-lifetime opportunity to immerse themselves in the sounds of The Liepājas Symphony Orchestra, the oldest orchestra in the Baltic States. It was established in 1881 and became a national orchestra in 2010, performing across the globe and winning many awards globally. Led by its Art Director and Chief Conductor Gintaras Rinkevicius, the Philharmonic orchestra blended seamlessly with Dr Subramaniam treating the audience to rich divine music.
A facet of 'The Splendour of Gracious Living', thismusical extravaganza epitomisesthe exclusive lifestyle that 'Sapphire Residences' by 'ITC Hotels' has to offer.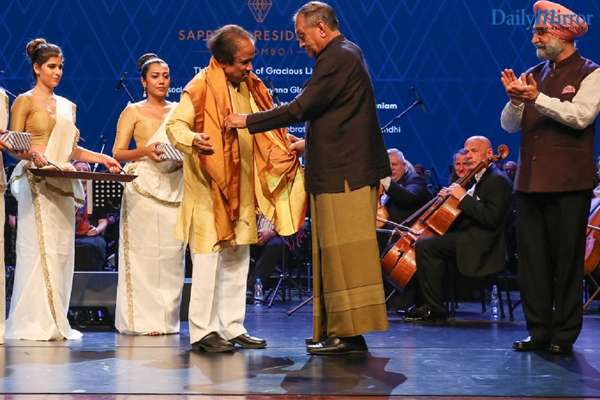 Dr. L. Subramaniam felicitated by Speaker of Parliament Hon. Karu Jayasuriya
Sapphire Residencies and the adjacent ITC One hotel is the first development by luxury Indian hotelier ITC Hotels in Sri Lanka. Located on the prestigious Galle Face, the ceremonial heart of Sri Lanka's capital, Sapphire Residencies is poised to redefine uber-luxury vertical residential living in the Indian Ocean region.
Scheduled for completion in 2021, the new US$400 million development comprises a majestic 224-metre tall residential tower - Sapphire Residences - which will be set alongside a 140-metre high - ITC One hotel. As a Mixed Use project, Sapphire Residencies will consist of 132 uber luxury apartments, elegant offices available for lease/rent, high-end retail space and other recreational and commercial amenities, becoming a hub for an eclecticlifestyle.
This development in Sri Lanka is being done by Welcom Hotels Lanka (Private) Limited, a 100% subsidiary of ITC limited, India. The Company's commitment to planet positive luxury experiences guarantees an outstanding luxury residential development with 5-star hospitality services created around its unwavering principles of 'Responsible Luxury' and 'Enduring Value'.
Prospective clients are invited tovisit Sapphire Residences' Experience Centre at 21, Galle Face Centre Road, Colombo 1 which is now open. For further information,visit www.sapphireresidences.lk.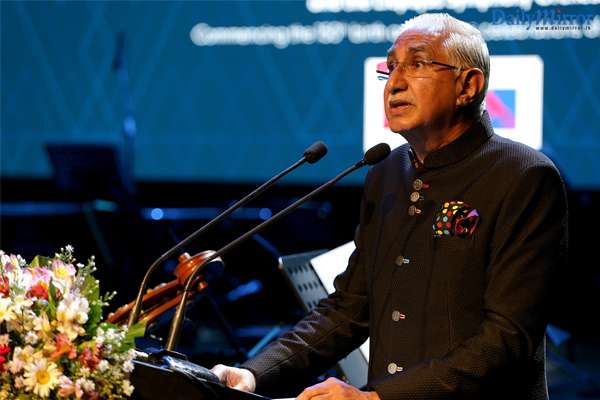 Mr. NakulAnand – Chairman of Welcom Hotels addessing the audience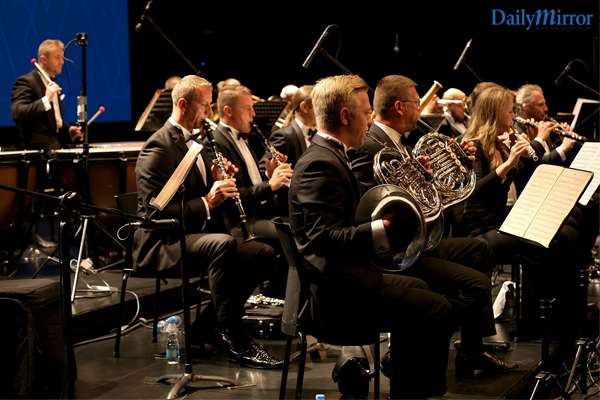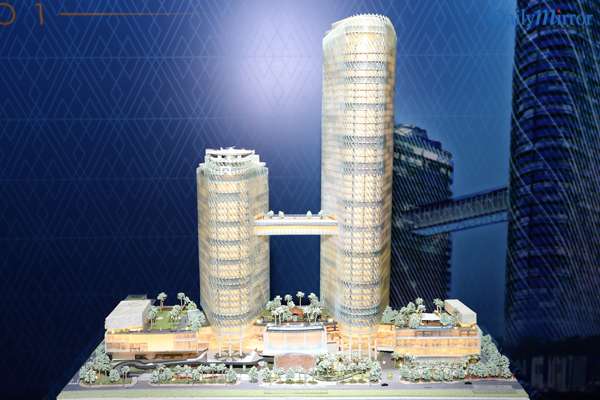 A model of Sapphire Residences displayed at the event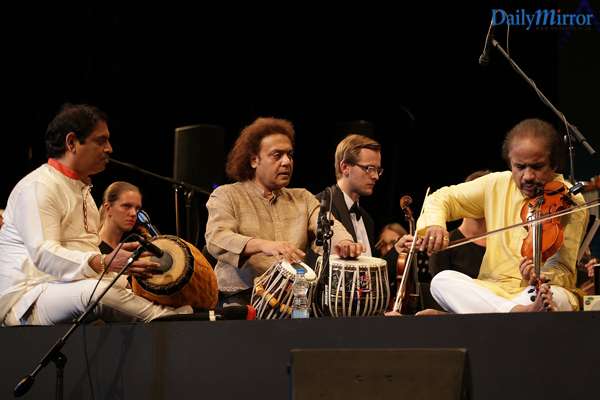 Dr. L. Subramaniam performing for the audience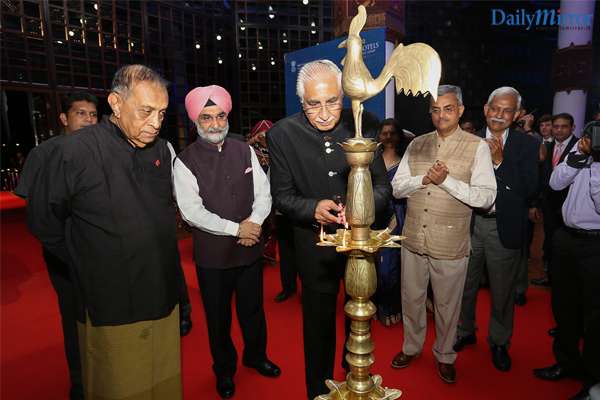 Hon. Karu Jayasuriya - Speaker of Parliament, His Excellency Taranjit Singh Sandhu - The Indian High Commissioner, Mr. NakulAnand – Chairman, Welcom Hotels Lanka and Mr. Arun Pathak - Managing Director, Welcom Hotels Lanka at the ceremonial lighting of the oil lamp