---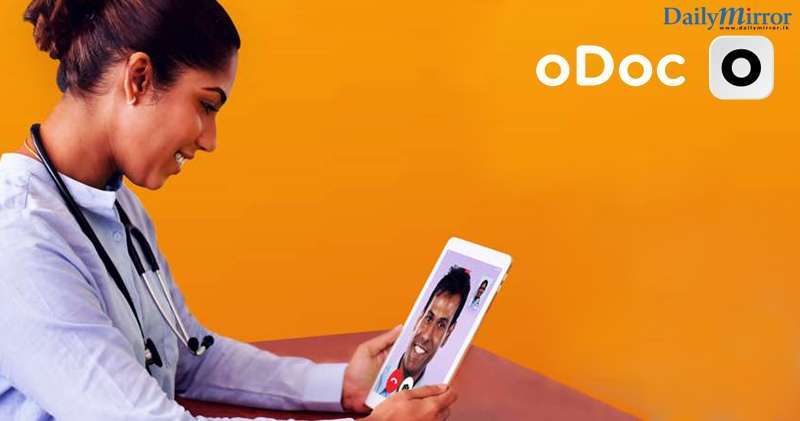 Patients can now cut down medical expenses in addition to time spent in queues, germ filled waiting rooms and stressful trips to the doctor by subscribing to free unlimited medical consultations for the entire family on oDoc for Rs. 499 a month.
oDoc is Sri Lanka's leading online medical consultation platform. Over 270 experienced GPs and specialists, who are registered with the Sri Lanka Medical Council, are available for video consultation via the app, which enables patients to access the expertise of qualified medical professionals from anywhere. The only prerequisite? A smart phone and an internet connection.
oDoc is trusted by 14,000+ (and growing) Sri Lankans around the island. The app was launched in 2017 and quickly grew its user base, largely due to word of mouth referrals. oDoc offers a simple and highly disruptive solution to costly medical care in Sri Lanka- a platform that allows users to connect with registered doctors via the app for instant video consultations. Users only have to open and key in their requirement on the app to consult a Sri Lanka Medical Council registered doctor via video conference, receive instant prescriptions if medically required, and even get medicine delivered straight to their door for no additional charge. The American Medical Association has found that nearly 75% of regular doctor visits can be handled effectively through video or audio consultations. This form of healthcare delivery has gained global acceptance and is in wide use in countries including the US, the UK, Australia, Singapore and Japan.
oDoc users are able to consult with GPs, paediatricians, dermatologists, gynaecologists, dieticians, mental health specialists, heart doctors, diabetes management doctors and 45 more specialities via the app. The app is trilingual, which means it can be used by anyone in Sri Lanka. All doctors on oDoc are equipped with a dedicated application to manage oDoc consultations and issue prescriptions.
"Your oDoc subscription is like a free ticket for unlimited consultations with doctors", says Dr. Janaka Wickramasinghe, Chief Medical Officer and Co-founder of oDoc. "The financials are very simple - just Rs. 499 per month, and no hidden charges. That subscription provides you and your immediate family members with unlimited access to doctors because there is no payment to be made per consultation. The doctors are the same ones that you would consult at major hospitals and clinics with a minimum five years of experience- except with oDoc there is no channelling fee or travel and waiting time involved."