---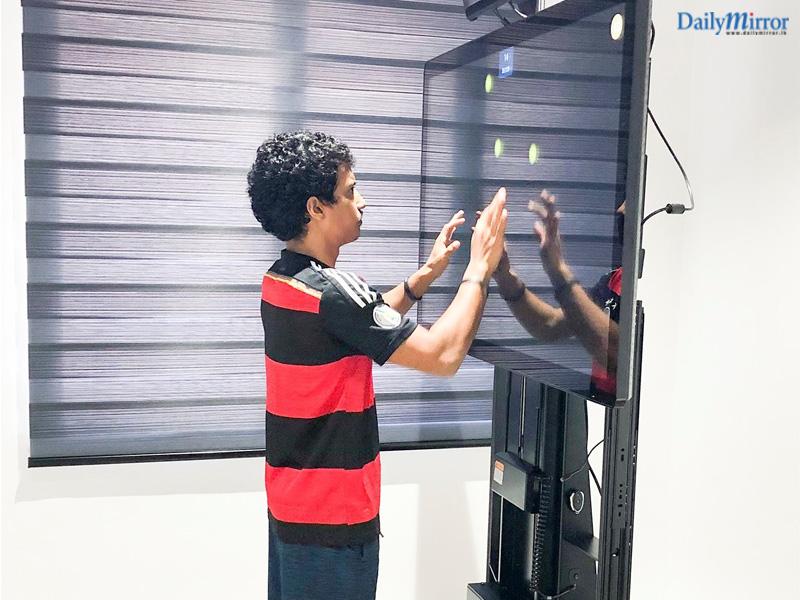 Enhancing its reputation as the leading technological revolution in eye care in Sri Lanka, Vision Care has introduced 'Sports Vision' for the first time in Sri Lanka, which is widely used to enhance performance of sportspersons. The eye care expert's expansion into the area of sports with 'Sports Vision by Vision Care' further enhances its position in the marketplace. Sports Vision was started as a specialized service offered only at the 505, Union Place outlet of Vision Care, to assess eye health of sports athletes and identify weak areas and strengthen the same to enhance reaction time and eye-hand coordination to see sports movement quicker and to react faster. Backed by solid research, Sports Vision gives an athlete the ability to improve reaction speed by as much as 11%, which lends a competitive edge in the sporting arena. Vision Care is using SENAPTEC sensory station to evaluate visual skills for the first time in Sri Lanka.
Although people use a variety of visual skills in their day-to-day activities, 'Sports Vision by Vision Care' targets and strengthens the active visual skills needed to excel in sports which also enhances hand-eye coordination for a competitive edge in the sporting arena. This service focuses on sharpening 10 visual skills, namely, Visual Clarity, Contrast Sensitivity (Judge Difference in contrast); Depth Perception (Judge depth perception in distance); Near-Far Quickness (Change attention between distances); Perception Span (Visually acquire critical information); Reaction Time (Hand reaction to a visual signal); Target Capture (Rapidly shift and recognize peripheral targets); Multiple Object Tracking (track objects moving in space); Eye-Hand Coordination (Hand responses to changing targets) and Go/No Go (Make decisions and react in pressured situations).
Sports Vision by Vision Care focuses on enhancing visual skills through a holistic approach. Every new client undergoes an eye examination followed by the Sports Vision assessment and then a personal analysis of the results. The results are delivered as an innovative graphic, where athletes can see their opportunities. When the client wants to enhance their results, a customized training plan will be developed and can be executed once or twice per week.

The training is a balance of vision training with technology and unique exercises. This technology is being used by top athletes in the United States in various sports such as basketball, baseball, ice hockey, UFC, soccer and more. After two months of training at Sports Vision, the results will become apparent and after a period of 4-6 weeks of training another assessment will be conducted and compared to the initial assessment.

To schedule your first assessment as an early bird registration and for more information, please contact Team Sports Vision on 0766976278/sportsvision@visioncaresl.com.
Sports Vision guarantees safety and social distancing by only working with one athlete at a time and allowing one person to accompany the athlete. It is pertinent to note that Sports Vision is not a replacement of the current training routine of an athlete, rather, an addition to enhance results further.