---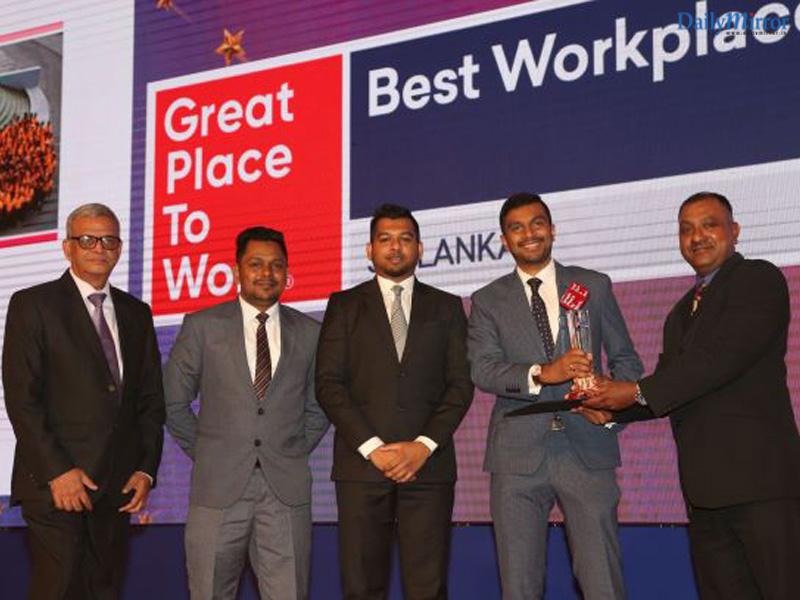 (L-R) MCA Anver – Area General Manager, Riyas Shabdeen - Area Sales Manager , Shabier Subian - Director, Aqueil Subian – Director and Brian Emanuel – Marketing Director, LMD
Following last year's accolade, Fashion Bug, was recognized as one of the Top 25 of Sri Lanka's Great Places To Work for the second consecutive year. One of Sri Lanka's leading fashion retail brands, the company also won the Silver award in the Medium Enterprise category, further maintaining its standing as a reliable and equal opportunity employer.
Fashion Bug creates an inclusive work culture and environment. This stems from the understanding that employees spend most of an average day in the workplace, and therefore should feel a sense of belonging as well as see potential growth in their careers and lives through it.
As an equal opportunity employment provider, the organization is gender balanced as well as ethnically and culturally diverse, where diversity is regarded as an asset. The organization can boast of members from all religious and ethnic backgrounds, in all levels of operation. Fashion Bug has also provided employment opportunities to differently abled persons in a bid to empower them in being independent and build their lives.
Empowerment is given utmost importance as every member of the Fashion Bug team is encouraged to contribute to every aspect of the business and grow in their career leading to not only the growth of employees but also of the organization. "Creating an employee centered and growth conducive working environment is built into the DNA of Fashion Bug. Being named as one of the Great Places to Work for two years in a row is a reassurance to us that we are on the right path. In addition, this whole process has given us an opportunity to review ourselves and recognize areas of improvement. It is essentially a part of rebuilding ourselves to be better and give the best to all our stakeholders," stated Shabier Subian, CEO of Fashion Bug.
Open and transparent communication networks are set in place with the open door policy to extend the sense of one team to the totality of the enterprise. All members are able to contact any of the senior management. Employees are also encouraged to give their suggestions for the business processes through the suggestion boxes placed in all areas.
Structured programmes for employee development guarantees that all team members are encouraged to progress in their professional and skill categories. Those with professional affiliations are required to continuously upgrade their skills to maintain their memberships in professional bodies. The company also sponsors employees to develop in their areas of expertise. They are encouraged to take part in internal and external projects that will foster their careers.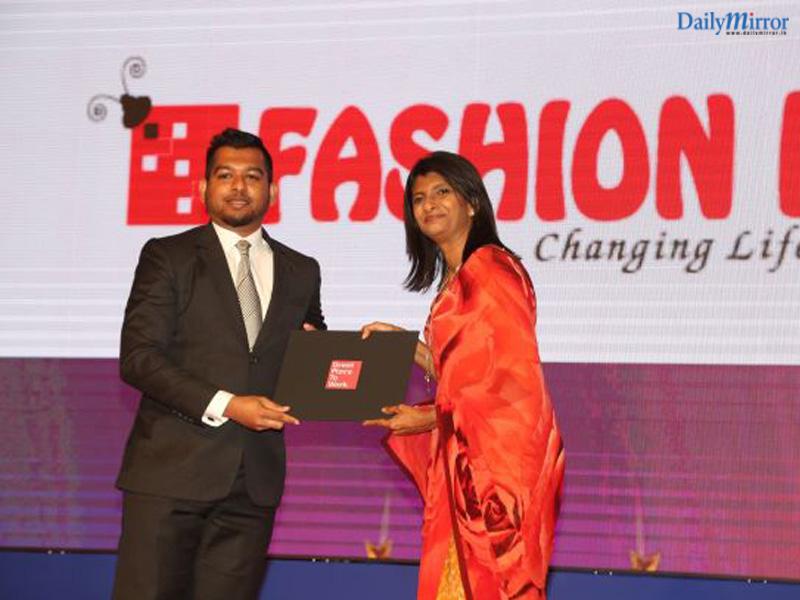 (L-R) Shabier Subian – Director, Fashion Bug and Kshanika Ratnayaka - Director/CEO, Great Place to Work Sri Lanka
As a retail business in a competitive industry, working hours and commitments are not regular. However, work-life balance is encouraged within the company through flexible regulations. Efficiency and time management is encouraged in order to enable employees spend an equal amount of time with their families whilst measures such as flexible working hours, and working from home are allowed at times that are necessary.
"To be named as a Great Place to Work in Sri Lanka and be in the Top 25 is indeed an honour to us, especially when Fashion Bug is celebrating its 25th anniversary this year. This is perhaps the most fitting accomplishment for us as a company on a significant year like this. It is a depiction of what Fashion Bug has stood for, for the past quarter century; 25 years of celebrating diversity, empowering our employees and creating one of the best fashion retail brands that is always among the top best in the island," added Aqeill Subian, CEO of Fashion Bug.