---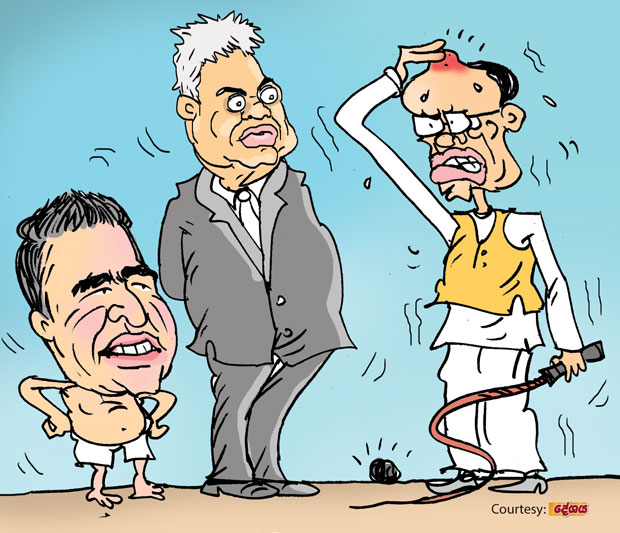 The Blue bigwigs in yahapalanaya who had taken umbrage at the Bond-book author's attack on their leader, had reportedly asked the Green leader to take the initiative to bring down the fire-breathing member from his Deputy pedestal.

However, the Green leader had firmly refused to comply with this request, they say.

Number One was getting ready to leave for South Korea at the time the Blues received the negative response from the Green party leader, and he had told his party confidants that he would take up the issue soon after his visit abroad.

Now that Number One is back home, he has begun talks with his advisors as to what action he should take, they say.

Meanwhile, a palace source said that Number One is expected to go into action on this matter in a day or two.