---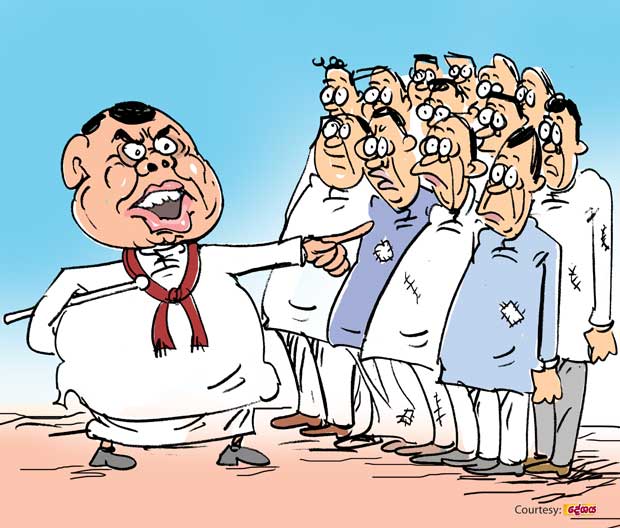 The young talkative Betel leaf Diyawanna member from Polonnaruwa recently threw a tantrum over some injustice done to him by the JO and announced that he was withdrawing himself from all political activities of the group.

He charged that the JO had organized several party meetings in the Polonnaruwa district without his knowledge and pointed the finger of accusation at the former strongman's political strategist- brother, the livewire behind the Pohottuwa political party- the political front of the JO group.

But the informed ones say that the real reason for the young JO activist to rail against the JO was the action taken by the Pohottuwa strategist to appoint several organizers for the Polonnaruwa district without informing or consulting him.

Several JO stalwarts had blamed the political sibling of the former strongman for the injustice done to the young Diyawanna member. Meanwhile, a JO heavyweight from the Kandy area, highly critical of the arbitrary action taken by the political sibling had proposed to his colleagues in the group that they should lose no time in entrusting all powers relating to running the group and the group's front party to the former strongman himself in order to put the ambitious sibling in his proper place, they say.