---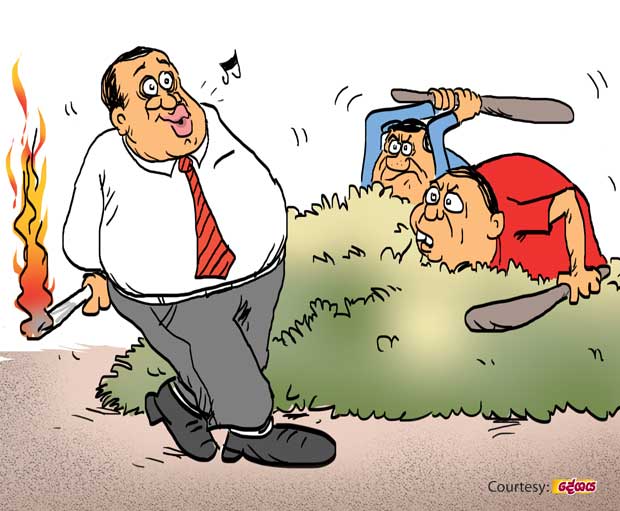 A battle cry is being raised against 'the bull in a china-shop'- conduct of a secretarial one at a key office in yahapalanaya by the concerned parties, they say.

This secretarial one had visited several media institutions and held discussions with the employees without either the permission or the participation of the management of these institutions, they say.
Meanwhile, the heads of several media institutions had taken a decision at a special meeting held the other day to declare the premises of their institutions out of bounds for the white collar one.

The track-record of this secretarial one shows that he had always been a controversial figure, they say. For instance, he had got involved in a clash when he was functioning as the head of a media institution during the previous regime and was subjected to a severe beating. He also got egg on his face quite recently when he issued an official communique no sooner than he had assumed his new office which triggered an immediate backlash.

Media heads are now set to make a joint complaint against the secretarial one to the second in command in yahapalanaya, they say.