---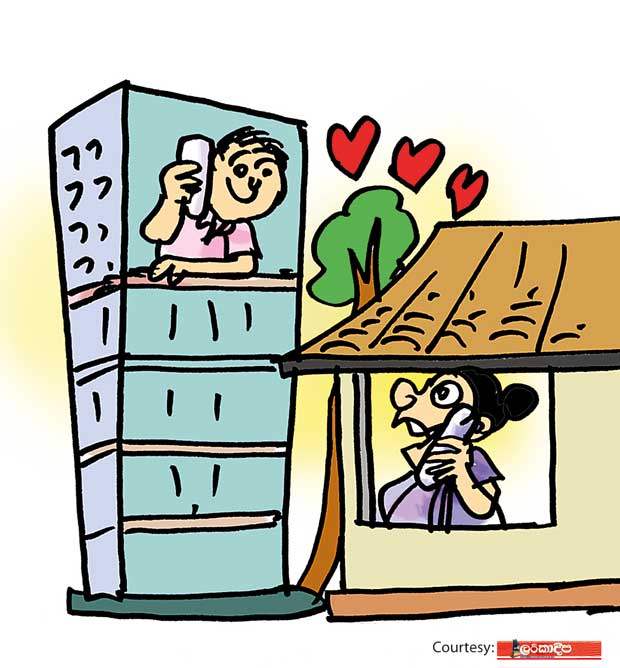 A Romeo- Juliet drama unfolding at a key Ministry is creating a welcome diversion for the staffers these days, they say.

Romeo, a brother in law of the purohita in charge of the Ministry is a member of the latter's personal staff. Juliet is a young cute one attached to a another division of the Ministry.

Romeo is seen most of the time in the balcony of the third floor, his mobile phone held against the ear cooing sweet-nothings to his Juliet in another division located in a building in line with the ground floor of the high rise. The couple can see each other from these vantage positions, they say.

Watching the couple making love has become a source of entertainment to Ministry employees.
The superiors of the love-sick young man and the girl are unhappy that the couple is occupied with love making all the time doing hardly any work to earn their monthly pay, but are afraid to complain about their conduct to higher authorities for fear of incurring the displeasure of the purohita, they say.