---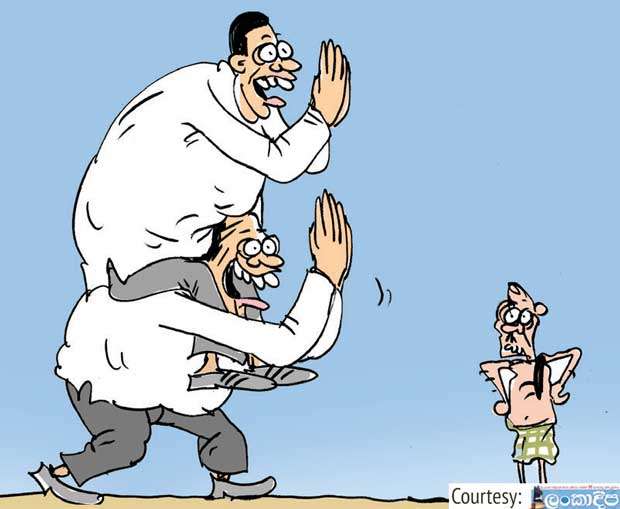 A prominent purohita from Rajarata has already begun conducting public 'rehearsals' to present his younger sibling as a prospective candidate for the upcoming PC polls, they say.

Whenever, the purohita attends a public function or a religious ceremony in the province these days, he would make it a point to take his sibling along with him to introduce him as a prospective runner at the polls round the corner. This sibling already functioning as the purohita's coordinating secretary is said to be already unpopular among the people in the area and the purohita who knows about it is making a bid to present him in a favourable light, they say.

By the way, the practice of appointing family members to high office in the public sector as well as grooming them for political positions at local and national levels resorted to by powerful political authorities has come in for growing public wrath and flak in recent times.