---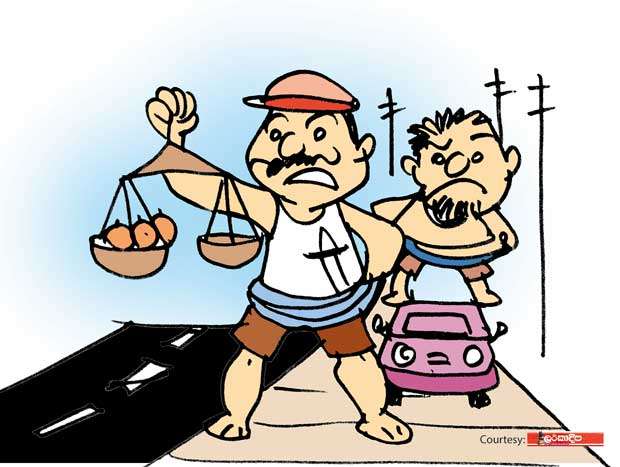 Two toughies recently elected as members of a major council have reportedly taken over the control of all business activities on the pavements in the council area.

One of these hard-case members is a fruit-seller and the other one is the owner of a small vehicle.

Only the buddies of these two toughies can do any kind of business on the pavements within the council limits and those who dare do any hawking or vending without their nod would get invariably roughed up before being chased away, they say.